What Is Motion Graphics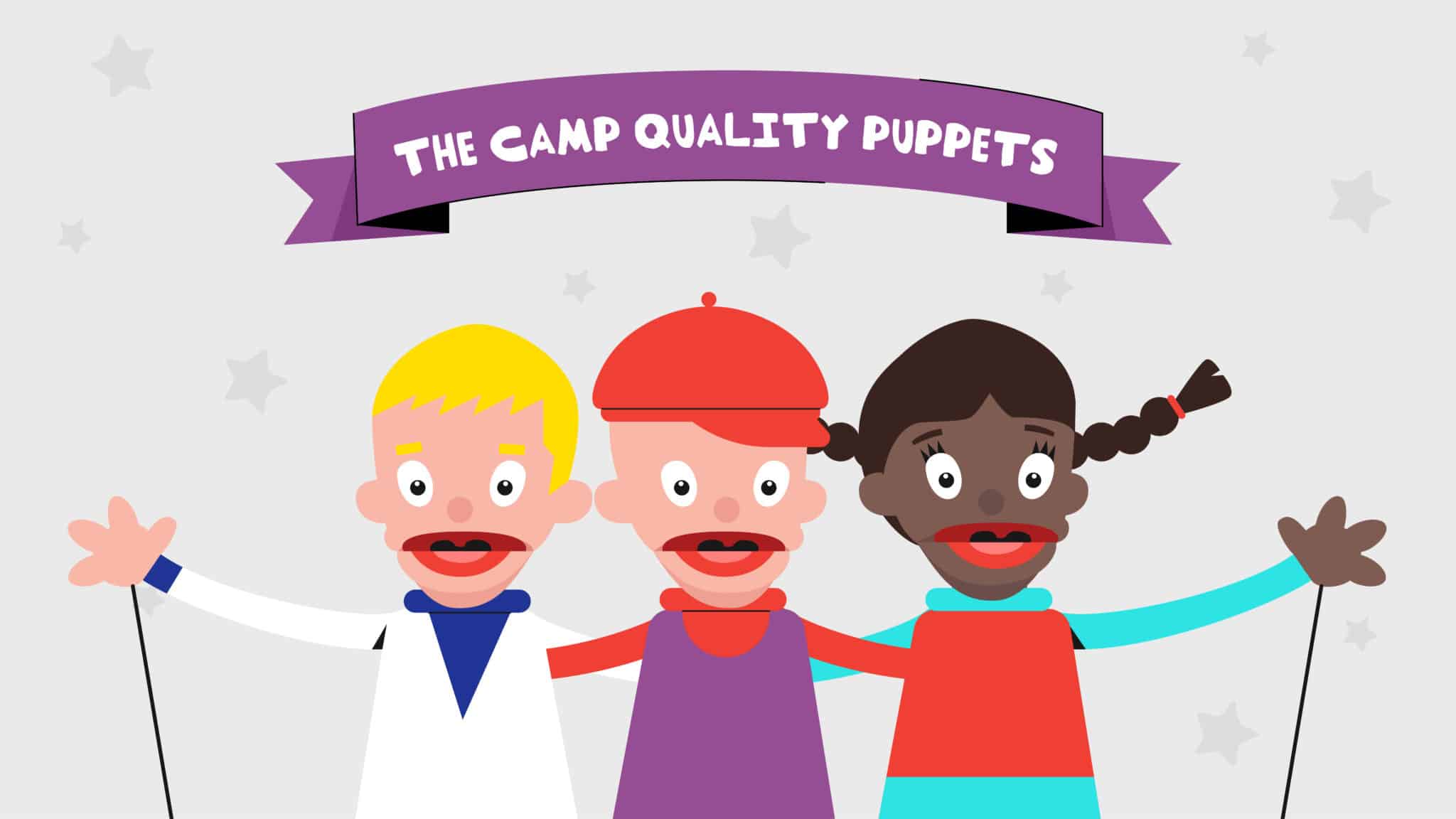 Have you ever watched a brand video or movie clip that had you hooked from beginning to end? Many elements make a video memorable, but motion graphics usually play a big part in it.
But what is motion graphics? Keep reading to find out.
Motion Graphics Explained
Before you can start exploring a career in motion graphics, you must know what it is first. Essentially it's a graphic design set to motion.  But how is it different from traditional animation?
These two are closely related, so it's not uncommon to think they're the same thing. Even with their similarities, these are two different industries with different goals and projects.
Since motion graphics is a form of graphic design, it's essential to understand the core purpose is to communicate. Even though graphic design has a lot to do with visuals, the main goal isn't to appreciate an attractive poster or ad.
Instead, the design is supposed to present a message, product, service, or call to action in an innovative and easy-to-understand way. However, animation isn't focused on communicating a message, but that's not the only difference. 
Animators have to follow physics and physiology laws because the goal is to convince the audience what they're seeing is real.
This differs from motion graphics because these designers have the freedom to be more creative with their shapes, forms, and motion to get the point across clearly. 
The Difference it Makes
As of 2019, videos are now the number one way for people to learn and consume content, taking over both infographics and blogs. 
Knowing this is reason enough to work with a creative motion graphics agency, but there are even more reasons to use this tactic. 
Improve SEO
A large part of SEO is getting visitors to stay on your page, and videos can help with that. Just putting a video on a landing page can reduce the bounce rate by 34 per cent. Explainer videos are especially good at this (more on that below).
Increase Your Sales
Videos can significantly increase your conversion rate. In fact, including a video on a landing page can boost your sales up to 80 per cent!
Effective Learning
If you want to provide instructions or educate your audience on a topic, you should go with video. People prefer to learn this way and are more likely to retain what they learned from the content. 
Different Types of Motion Graphics
There are four different categories of motion graphics to work in. Below is a breakdown of each type. 
Brand Videos
This is the most common way motion graphics get put to use. Brands use these designs in marketing, branded content, and to promote their company's culture. Some brands even have dedicated motion graphic designers to help consistently. 
Explainer Videos
This is Punchy Digital Media's specialty! Explainer videos have become more widely used for content creators and businesses to teach a subject effectively. These are often used for training or educating people on a service or topic. 
Instructional Videos
Don't get instructional videos confused with explainer videos. Instructional videos provide instructions. Tech companies who want to provide how-to videos for customers using their products or software commonly use these. 
Movie Clips
This is the oldest form of motion graphics, with famous examples being used in classic movies like "Psycho." Designers work on the visual elements and help convey the tone or upcoming events in a movie, combined with sound. 
Making the Magic 
Being a motions graphic artist is a lot like being a magician. You get to take two-dimensional designs and bring them to life through movement. Let's take a look at the entire process so you can get an idea of how the magic happens!
Get to Know the Client
It all starts with a client. When a brand comes to you for a project, make sure you spend an adequate amount of time getting to know them. That includes understanding their voice, identity, and what they hope to get out of the video. 
Craft the Right Concept
Once you have a grasp on what your client wants, it's time to brainstorm! Along with the rest of your creative team, you will use the information you got and use it to communicate the right message. 
To develop a winning idea, we create a treatment, which helps the creative agency paint a picture for our clients. It also acts as a prototype for the team and helps create a clear vision, so the artists know what to illustrate. 
Develop the Script
The script is like the bones of your motion graphics project. When you know what will be said, how long it will last, and the tone, you can build the visual storytelling aspect around it. 
Every script is developed by a copywriter who knows how to word things that sounds appealing yet concise.
Illustration and Design
The treatment and script allow motion graphic designers to illustrate what they'll be animating. Illustrators can create cartoon-like people, abstract shapes, objects inspired by nature, or anything else they feel would fit with the project. 
Select the Talent
Not every project requires it, but most motion graphics feature a voice-over artist. It's essential to find an actor who can easily match the brand's tone and deliver the information or message correctly. 
Storyboarding
This is the first step to bringing your project to life. A storyboard is a useful guide that will lay out how the story progresses and the composition of each part. It also gives designers an idea of how the graphics need to move.
It's Time to Animate!
Now that you have all the necessary elements and a plan of action, it's time to put things into motion. For this, you'll use specialised software (more on that below) to bring your designs to life. 
This process includes turning your illustrations into vectors, getting the colours and textures right, and placing elements in the appropriate scenes. 
Sound Design
Part of the magic of motion graphics happens when it's combined with sound. Even the highest-quality video can lose viewers if the background is silent. Adding sound helps the audience stay engaged and enhances the tone of the video. 
When choosing music, clients can choose to use royalty-free sounds or custom sound design. The latter option is more pricey, but it can boost the experience and message of the project. 
Deliver the Final Product
With all the little parts now combined into a completed product, it's time to deliver it to your client. As long as you stay true to their brand voice and the project goal, they should be more than happy and ready to start another video!
Common Software
Knowing the process is good, but how do we make the final product? What software does a motion graphic designer use? Here are the most commonly used programs used across the industry.  
Adobe After Effects
Adobe After Effects is the most crucial program to master as an up and coming motion graphic designer. Understanding this application will act as a solid foundation to build your career.
Cinema 4D
This is hands down the most popular software because it's intuitive and versatile. Most designers get into Cinema 4D after they've mastered the Adobe programs, but this quickly becomes their go-to program once they do. 
Artists use the programs for a variety of tasks like modelling, animation, and creating simulation effects.
Adobe Premiere Pro
Premiere Pro is a video editing software by Adobe. You might think that it's not necessary to learn, but as a designer, you'll work with editors and may even need to do some editing work too. 
Fortunately, Premiere Pro is user-friendly and easy to learn. Best of all, Adobe has done an excellent job of integrating After Effects features, making it seamless to use both. This is a tool every motion graphics artist should have in their arsenal. 
Adobe Photoshop
You may think Photoshop is only meant for editing pictures, but that's only a small fraction of what it can do. This program can be useful for editing textures, creating gifs, and laying out cel animations when it comes to motion graphics. 
Photoshop is essential software for designers, and you never know when it will come in handy!
Adobe Illustrator
Illustrator is a vector-based editing software that is extremely useful for motion graphic artists. In case you're unfamiliar, a vector is a file that can scale to larger or smaller sizes without being pixelated. 
In the world of motion graphics, working with vector art is a requirement, so Adobe Illustrator is a must-have that you should get familiar with as soon as possible. 
Maya
Maya is the go-to software in the entertainment industry, but it's widely used outside of it too. This is a more advanced program with a high learning curve, but once you master it, you'll be able to write scripts, bookmark animations, and rig. 
As powerful as it is, it is pricey and designed for pros, so we suggest waiting until you get comfortable with all the other programs listed. 
Adobe Animator
Believe it or not, this list scratches the surface of motion graphics software. There are even more advanced (and pricier) options, but it usually requires a certain level of expertise to navigate them.
These programs are some of the most commonly used throughout the industry for amateurs and professionals alike. If you're interested in looking at motion graphics jobs, familiarising yourself with these will set you apart from the competition. 
Our Portfolio
Ready to see motion graphics in action? Take a look at some of our favourite projects in our portfolio of explainer videos. 
Go!Kidz
Go!Kidz is an innovative startup that wants to make it easier for busy parents to provide healthy meals for their kids. In this video, we wanted to connect with their target customer and illustrate the struggle of balancing busy schedules. 
WGEA
Workplace Gender Equality Agency works to eliminate on-the-job discrimination based on gender. They wanted an explainer video to highlight the strides they made as of 2019. This included several statistics, which we presented in a fun way.
Busselton Water
Here is a whiteboard style video we did for Busselton Water. They were looking for an effective way to set themselves apart from the competition and educate customers on why they're the best. 
Greater Sydney Directions
Sydney is a rapidly growing city that's experiencing a vast amount of innovative changes. Punchy Digital Media was hired to create an explainer video to inform residents about the changes coming to the city in the upcoming years. 
Becoming a Motion Graphics Artist
If you think that a career as a motion graphic designer sounds pretty sweet, then you'd be right. But how can you break into this industry? It's easier than you might think, and there's more than one way to go about it.
All it takes is patience and dedication. 
A degree isn't necessary, but it's strongly preferred if you're trying to break into the industry. If that isn't a route, you want to take, no problem. There are countless tutorials and online courses to learn the skills needed for this career. 
Outside of having the right skills, the most important thing you can use to find motion graphics jobs, degree or not, is your portfolio. Start working on your portfolio as soon as you can, and don't stop working on it even once you've landed a job. 
By studying and practising consistently, you will slowly gain confidence and your design style. With these qualities, getting your foot in the door is easy. 
Start Building Your Career
Motion graphics help brands effectively reel viewers in and communicate a message. A well-made explainer video can help share your brand's culture, educate, and market a product or service. 
If you want to see how a professional explainer video and our animation studio can elevate your brand, contact us today for a free quote!