The Best B2B Explainer Videos for Businesses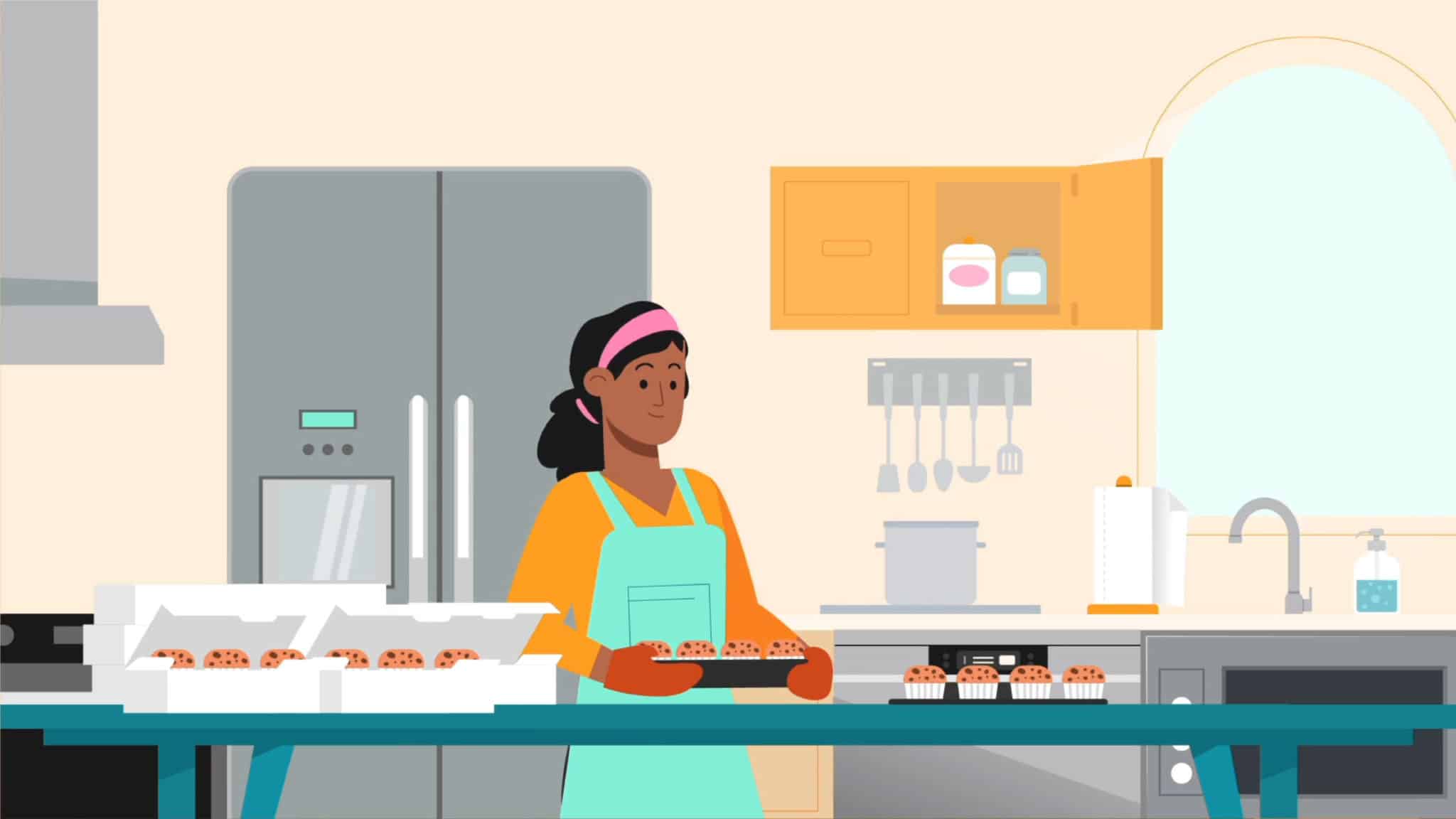 Though those who use video marketing earn 66% more qualified leads annually, it isn't just amazing on a business level. It also is ideal for Australian consumers. 54% of people want to see more video content from brands while about 80% use video to impact purchasing decisions.
These high statistics show the importance of B2B explainer videos in boosting your brand. You can boost customer engagement, drive leads, and increase your bottom line.
But what exactly are explainer videos? How can they improve your business? What do the best examples of these videos look like?
Read on to answer these questions and begin thinking about taking your digital marketing strategy to the next level.
What Are B2B Explainer Videos for Businesses?
Explainer videos are one of the best types of digital marketing strategies for B2B enterprises. In fact, 45% of those who use these videos are satisfied with the benefits that they bring to their business.
But what is an explainer video, exactly?
As their name implies, they're informative videos that highlight some aspect of your company. This may be a product, service, business idea, or similar offering. The goal is to give people relevant information in an easy-to-digest and compelling format.
Explainer videos often serve as testimonials. A satisfied customer (or an actor playing one) may talk about the ways that your offerings have helped them resolve some pain points. Others watching will get a better picture of how you can assist them.
They also will feel a connection with the person in the video since they will ascribe a face to the recommendation. This can in many cases drive more immediate purchases and cause otherwise less-interested clients to choose you over competitors.
However, not all explainer videos are testimonials. Some come in the form of animated infographics that convey information about your business. These videos may explain your credentials, experience, or unique brand differentiators.
Because there are limitless possibilities when it comes to explainer videos, there are also boundless benefits.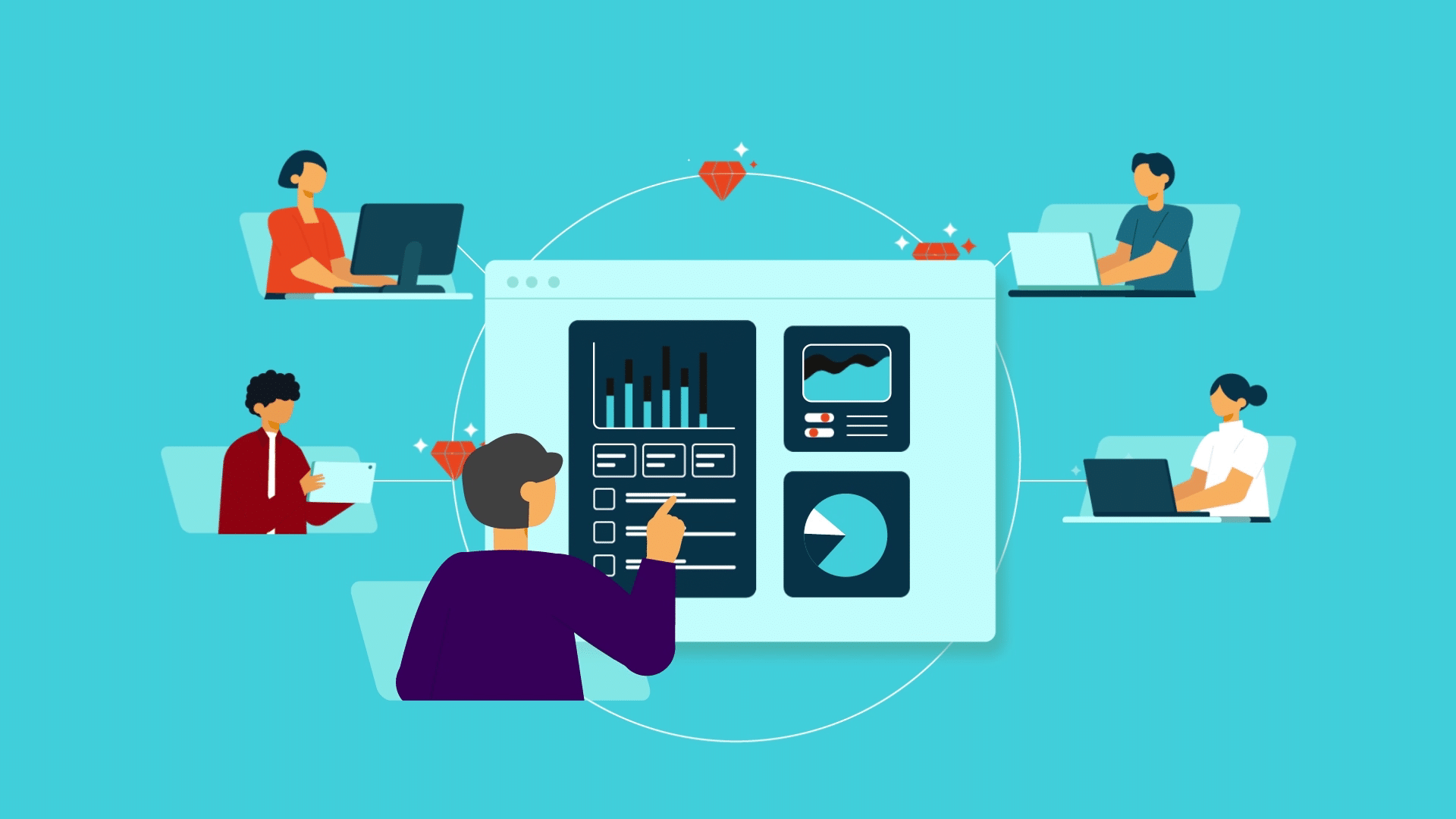 The Objectives of Explainer Videos
To understand the main advantages of explainer videos, it's critical to know that there are several different objectives that you can have when creating them.
Awareness is a common goal of explainer videos that are looking to target consumers early in the marketing funnel. These videos serve the purpose of getting the name of your B2B company and its products out there. The primary objective is to create conversation and build a brand.
Interest is another possible explainer video objective. These videos discuss the way that your business can resolve the pain points of your ideal buyers. Consideration is another common goal of these videos where you showcase the top features and benefits that make your brand and offerings stand out.
Explainer videos aren't exclusive to those at the top of the marketing funnel and may also reach those looking to buy sooner rather than later.
Action-oriented videos can explain how your prospects can begin reaping the impacts of your product. It provides them with actionable tips for getting started and strategies for making the most out of their investment with you. This is a great late-funnel objective because it ultimately is what drives sales and boosts your ROI.
Some advertising video B2B explainer options also have the goal of retention. These videos are targeted at current clients rather than new ones and showcase updates, add-ons, and new features that they may be interested in. The end goal is to increase brand loyalty and drive repeat sales.
What Are the Core B2B Explainer Video Business Benefits?
The universality of B2B explainer videos is one of the best benefits of making and uploading them. They fit anywhere in your sales funnel and reach all members of your target audience. However, this is far from the only thing that makes professionally-designed explainers a critical part of your marketing strategy.
People process visual data 600,000 times faster than they understand text. They also retain about 90% of the things they see. This is a stark contrast from the 10% that we remember of what we read.
These figures show that explainer videos are an attention-grabbing way to convey your message.  You will be heard and memorable when you use this B2B marketing technique.
They Simplify Information
Complicated information about your business can be broken down into simple scenes. Since the average person only has an 8-second attention span, breaking complex concepts down into bite-sized chunks is an ideal way to convey your message to most consumers.
Additionally, when you choose animated explainer videos, you ensure that people have fun while learning what you have to say. This means that people will be more excited about your B2B enterprise and more willing to listen to your brand.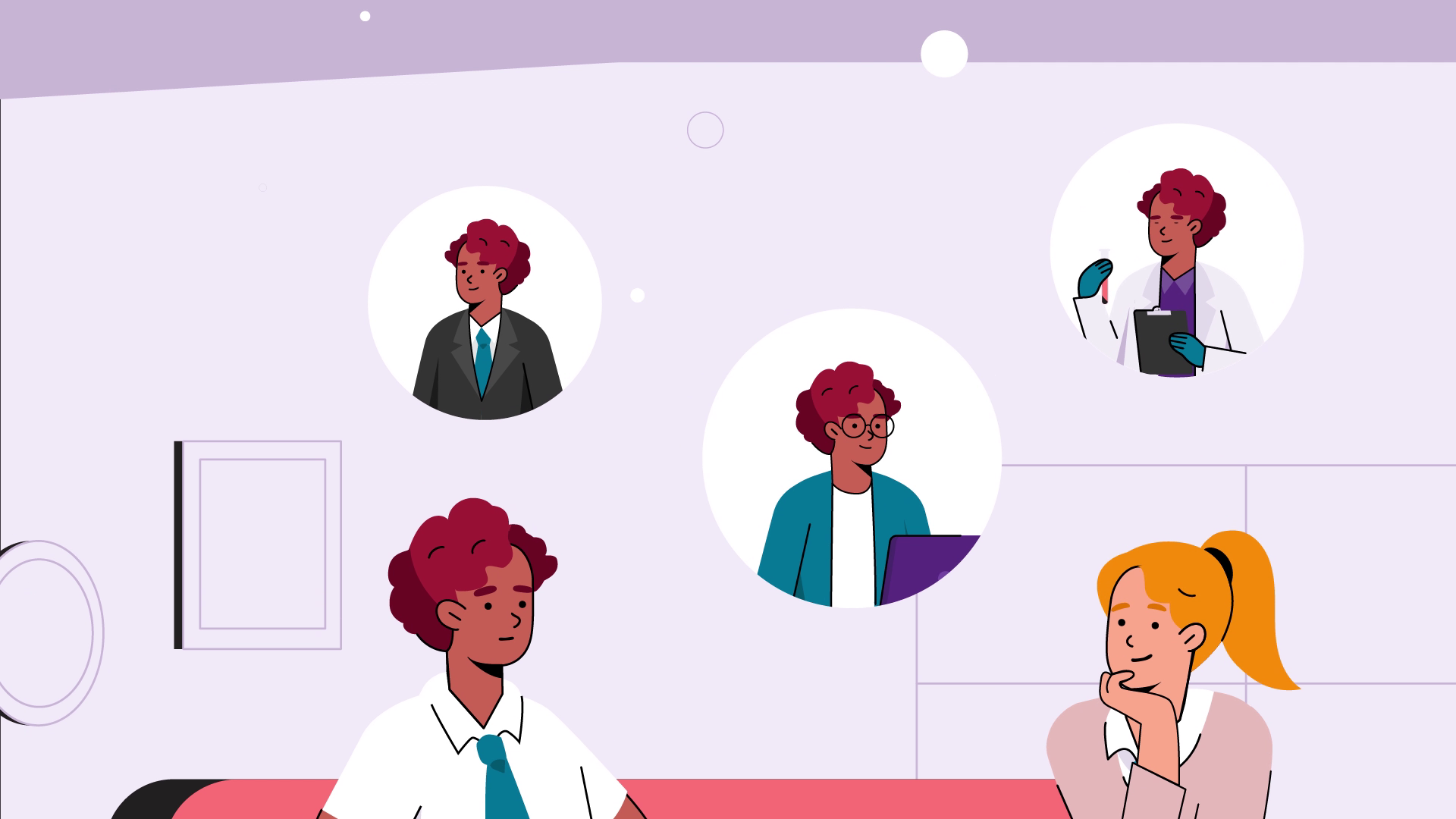 They're Highly Sharable
Did you know that videos get 1200% more shares on social media than other content? In addition, 73% of people want to see videos on social media that they consider entertaining, so friends are more likely to share these videos with one another.
When more people share your information, you can get the word of your business to more members of your target audience. Explainer videos greatly expand the outreach of your brand.
They Benefit Your SEO
The shareability of explainer videos greatly increases the impact of your SEO. You'll be able to drive more inbound traffic because more people will be talking about your business.
You also will generate discussions of your business online that Google crawlers will see when indexing the web. These bots will then understand that you are relevant and interesting to consumers. You'll be pushed up through SERPs in no time.
Live-Action Testimonials
There are several types of explainer videos that you can create for your B2B website. The first, a live-action testimonial, is exactly what it sounds like. These are the videos where a client talks about your services and how they've helped them.
These videos are ideal for outreach at the beginning of the marketing funnel. They serve as an introduction to your brand. They generally are ideal for the home page of your B2B website rather than on other, more specific pages.
Product Demos
Product demos are another type of live-action explainer video. In them, a member of your team, client, or actor will show the ways that you can use the B2B goods and services that you offer. These are generally best for businesses that offer a physical product rather than a piece of software.
Product demos are a great choice because they leave no question about how to use the items that your buyers will (hopefully) invest in. They showcase how simple they are to use and how easily they resolve B2B point points that your clients face. These videos are a great way to get people interested in your specific product offerings rather than just your brand as a whole.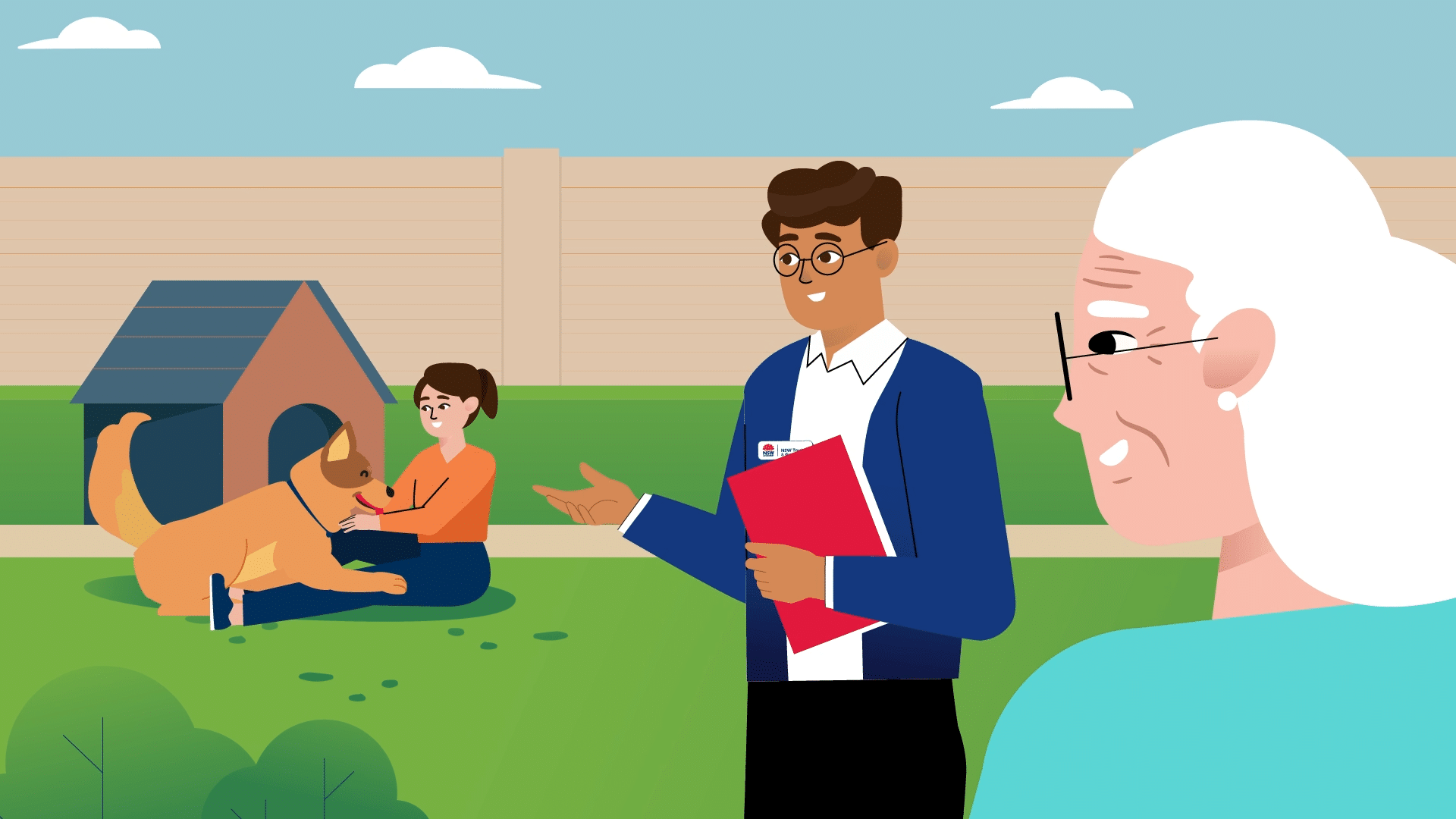 Animated Explainers
Animated explainer videos are by far one of the best options available for B2B companies. They're minimalistic and easy to process. This means that you can convey more data (including complex facts and figures) while still keeping your audience interested and engaged.
Animation is cute and inspires people to click and keep watching. In fact, animated videos on landing pages can boost conversions by 85-90%. This makes sense since about 90% of information that the brain receives is visual and animation is minimalistic and easy to interpret.
It's also easy to update animated content without reshooting your video. All you need to do is add to the pre-existing video, which makes it easy to update and keep relevant. It's also a low-cost alternative to hiring actors and filming live-action testimonials on their schedule.
They also are much easier to create than live-action videos in many cases. You don't need to keep things in the realm of what's physically possible. People in your animation can fly, words can move, and objects can easily be anthropomorphized.
The possibilities are limitless!
The Best B2B Explainer Videos to Emulate
But how can you make the most out of your animated explainer video?
Working with a top-notch B2B explainer video business can help you to reap all of the impacts that you hope to gain. However, it's critical that you first look at some of the explainer video examples from across the web. This will give you some ideas on what you can do to optimize your video marketing campaign and take your branding to the next level.
Web Ninja's explainer video is one of the best for a plethora of reasons. The main one, though, is that it provides us with a single character that goes on a journey.
Rather than using multiple animated characters throughout the video, we follow a single businessperson as he streamlines the process of optimizing his eCommerce site. As orders are synced and his Shopify site is streamlined, the video viewer can see him becoming calmer and happier.
When creating your animated explainer video, consider showcasing a character journey. People tend to relate deeply to fictional characters and will be likely to feel motivated to work with you after witnessing a character's journey.
This is because you give people someone to relate to as he struggles. He ultimately will be someone to cheer for when your goods and services ultimately help him achieve his goals. Once that's done, they will consider their own goals that are similar to the protagonists' and (hopefully) seek the same solutions to resolve their shared pain points.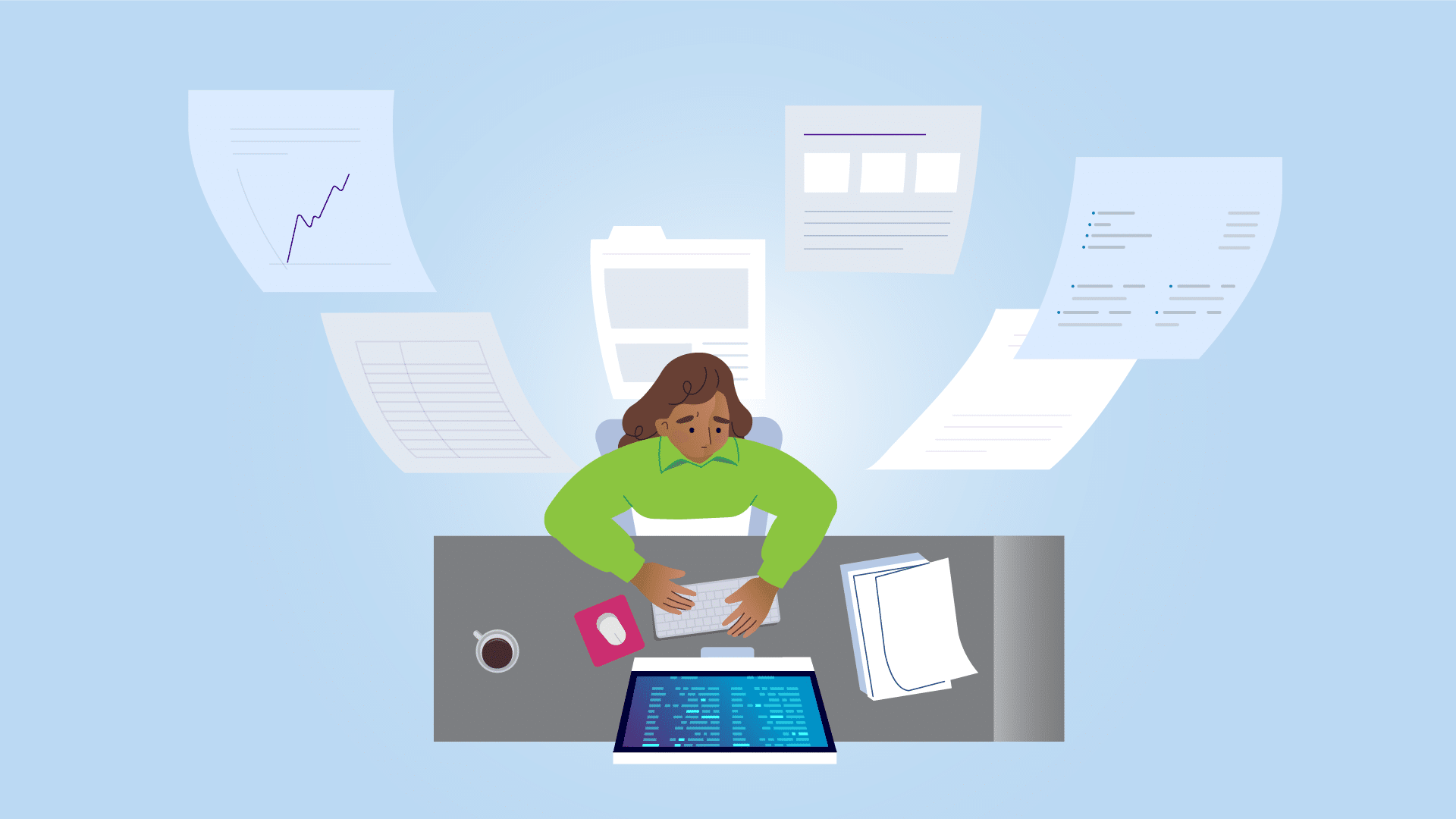 Enquire
One of the things that Enquire's explainer video does best is branding. Throughout the entire video, their brand name and logo show up in various easy-to-see places. This includes on characters' screens and even in the center of the screen.
This makes the brand that made the video more memorable to those who are at the early stages of the marketing funnel. This is ideal because it seeks to inform new potential clients about Enquire's services. The brand is consistently targeting people at the early stages of the customer journey.
You also may want to display your brand information prominently if your objective is to generate awareness or interest. This will let people know who you are and what you do. Even if they only walk away with the image of your logo in your mind, this makes you memorable in the long run.
AWS Distributor Program
One of the best things about the AWS Distributor Program animated video is the way that it lays its services out in a linear way. The animation moves forward from right to left as the speaker talks about the ways that the distribution software can streamline business. It frames AWS' program as a simple linear process that you can easily use to make operations more efficient.
As a B2B business, it's important that you lay information out in a logical way. This is especially true when explaining what a product or service can do. When your video is linear and sensible, it drives consumers straight through the sales funnel.
Additionally, like Web Ninja's video, this animation uses a lot of eye-grabbing colours that pop. The shifting from energetic orange to sociable yellow and then on to even more hues is a great way to keep the audience paying attention to the movement on the screen. It engages their attention span in short, simple bursts by breaking up the video into multiple chunks.
Take Your Business to the Next Level Today
Increasing your bottom line can be a challenge, but B2B explainer videos make it easier to engage your target audience. Now that you know some examples of video content that you can emulate and improve on, it's time to begin working with experts to create both live-action and animated content that stands out from your competitor's content.
Punchy Digital Media is committed to providing you with the best professional video content across multiple Australian service areas. We offer multiple styles of video for various industries, transparent pricing, high-level knowledge, and top-notch customer service. We also take you through every stage of the video production process to ensure success.
Contact us with any remaining questions that you have about Australian B2B explainer videos and to get a quote for your project.