Defining how to Catch & Target the Perfect Consumer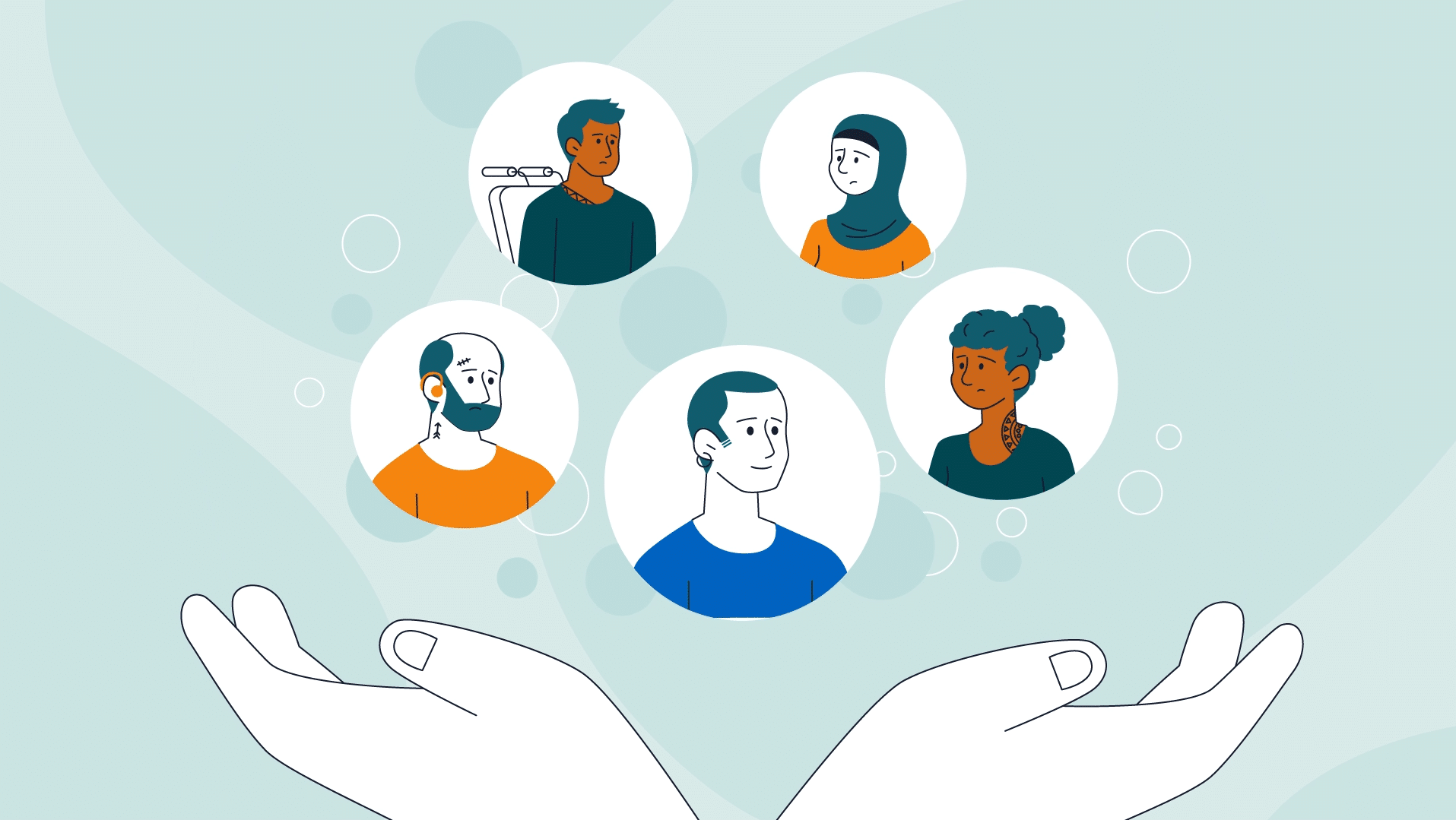 Business? Check! Ideas? Check!
All you need now is an effective way to get your business out there and recognised by all and sundry in the most effective way possible. Pretty simple, right?
But unfortunately, this is where a lot of businesses get stuck. Some take a spaghetti marketing approach—throwing everything at the wall to see what sticks—while others simply don't know where to start. 
Thankfully, it's not as difficult as it seems and just requires a little planning, some creativity, and above all else, consistency. But before we dive into how to target the perfect consumer, there are a few things that you'll need to know.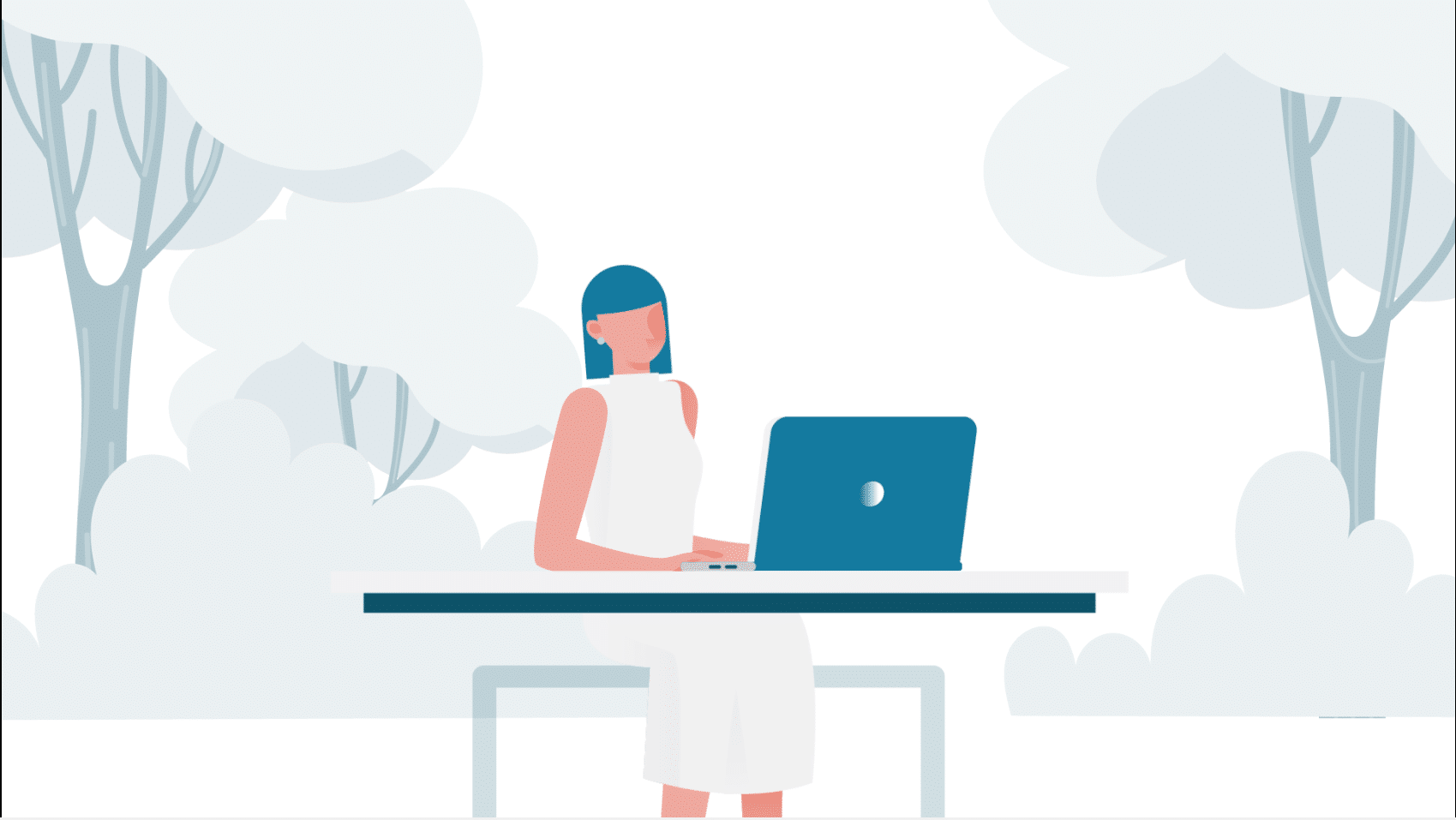 What is a Target Audience?
Your target audience is the specific group of people (be they potential clients or customers) that are most likely to have an interest in your product or service. In other words, these are the people that may want to buy your stuff.
Every business owner should define their target consumer and have a clear understanding of the types of people that make up their customer or client base. They may vary greatly in age and background, but they should all have an interest in your product or service for a specific reason. 
It goes without saying that all your marketing efforts should be designed to appeal to this specific group of people. Just remember that, depending on your product, your target audience may vary a great deal in terms of background.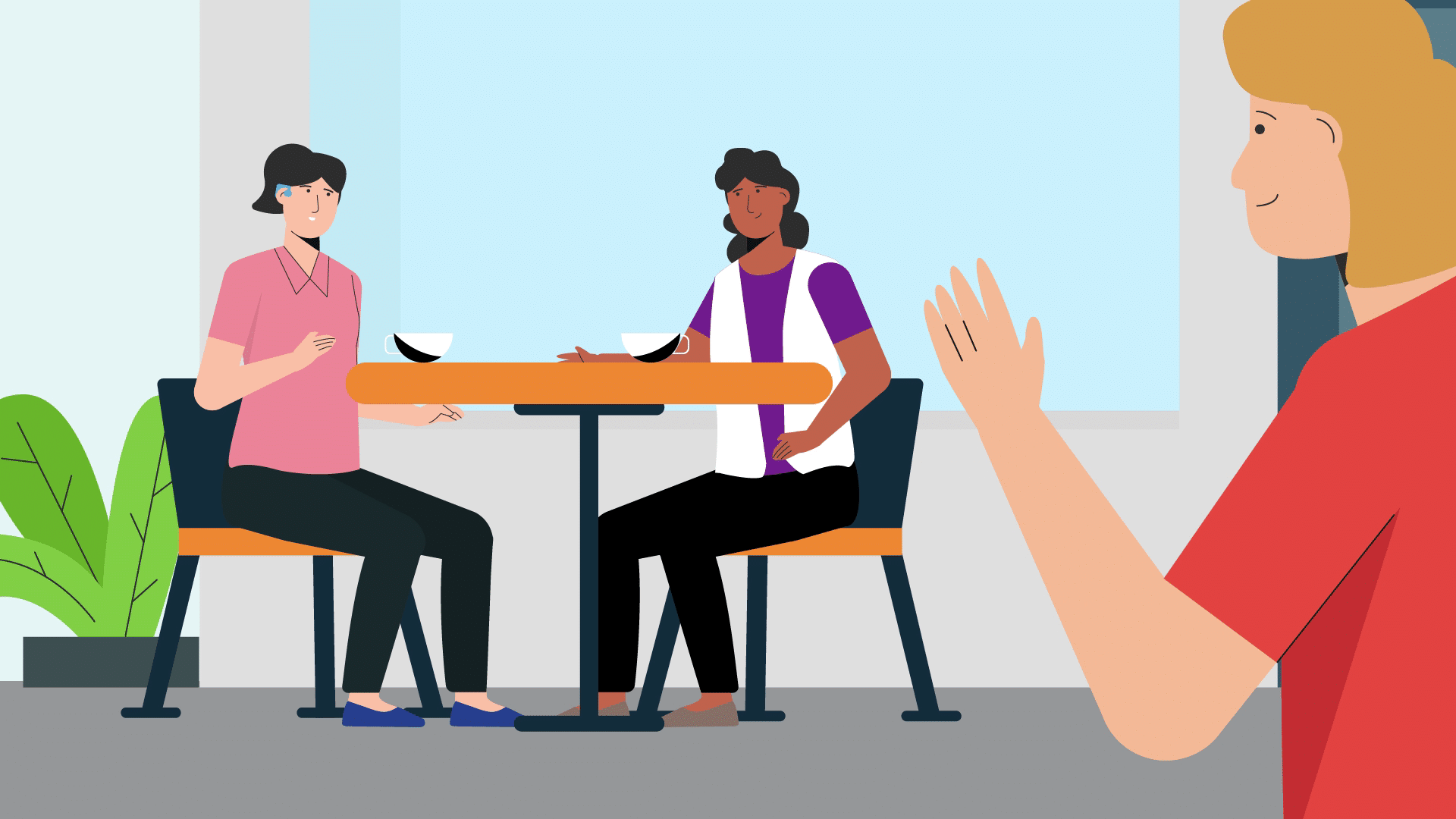 Consumers Average Time on your Businesses Website 
Believe it or not, studies have found that consumers will give websites only 1-5 seconds to decide whether they want to stay on the webpage or not (Weatherhead, R. 2014) .
As you may know yourself, this is barely enough time to take in the heading or tagline on the homepage, never mind your detailed product and service descriptions! 
But don't worry because all is not lost. If they like what they see, you'll have a little more time to reel them in. 
According to recent research, the average time a person spends on an individual website is 54 seconds. This can vary a great deal depending on the industry. For example, a B2B website can expect the average visitor to stay on the site for around 1 minute and 22 seconds. Meanwhile a grocery website visitor will spend only 44 seconds checking the virtual aisles. 
Take the time to study your own industry and your own website analytics. See what pages your audience is spending the most time on and how much time, on the whole, they spend on your website. 
This is important because it will help you understand how quickly you need to get your message across and how much redundant copy or content you can remove from your page.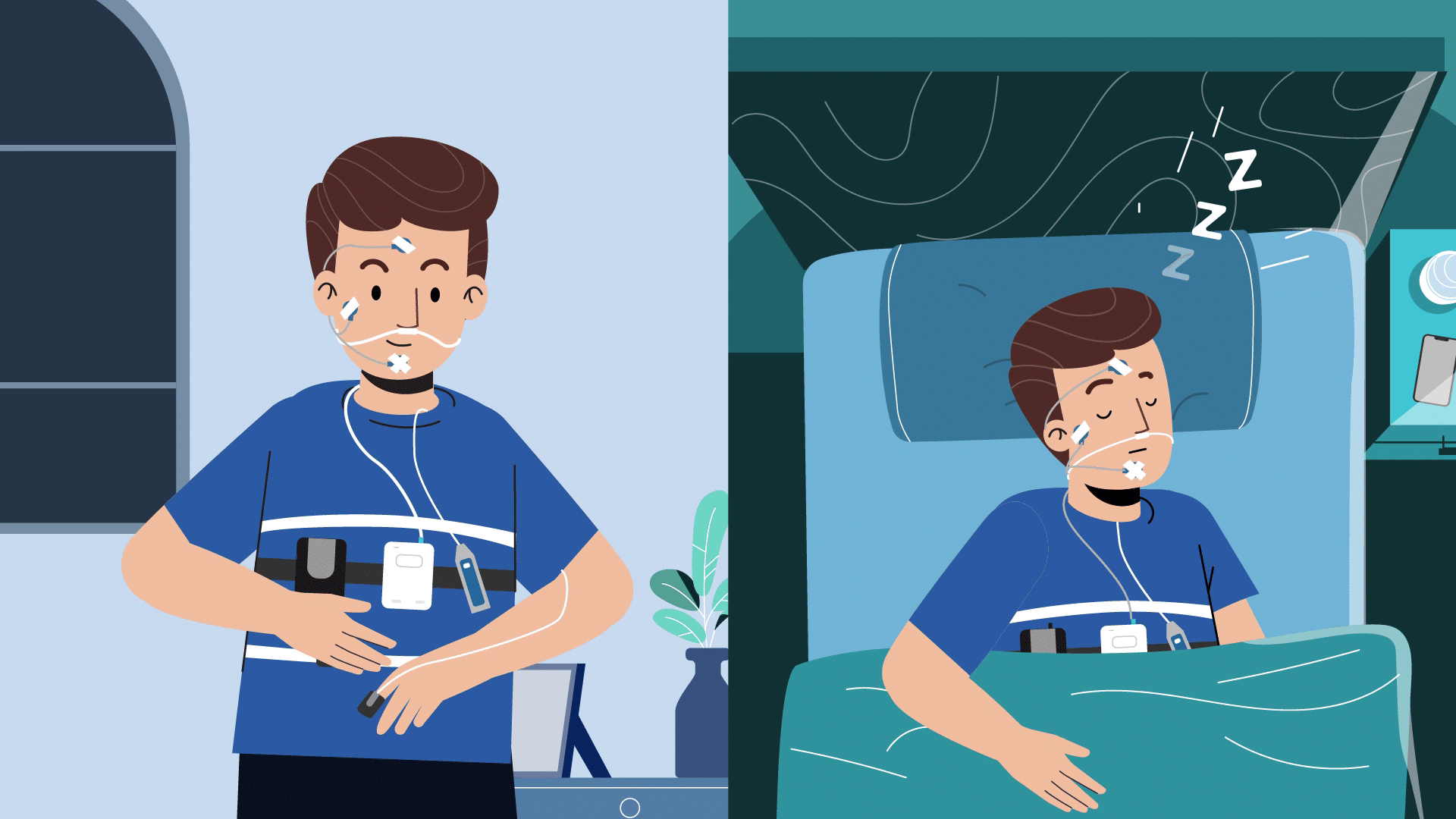 Break Down of Audience Attention Span
Take a look at the image below. It describes how critical the first 10 seconds of the page visit are for a users' decision to stay or leave.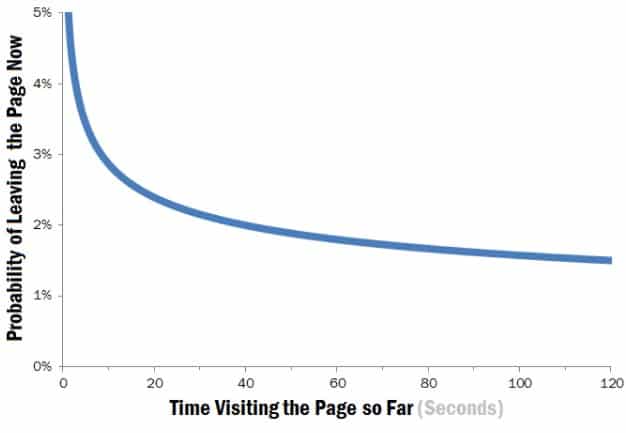 As you can see, the longer you can keep a potential customer on the page, the less likely they are to leave. 
As mentioned earlier, people will make an instant decision based on what they see as soon as they land on your business website's homepage or a particular product's landing page. Some studies suggest that this decision can be made subconsciously in as little as 0.05 of a second. So quite literally an instant decision. 
That is why your 'hook' is so very important. Because once you have their attention, you should be able to keep them engaged for long enough to make your pitch.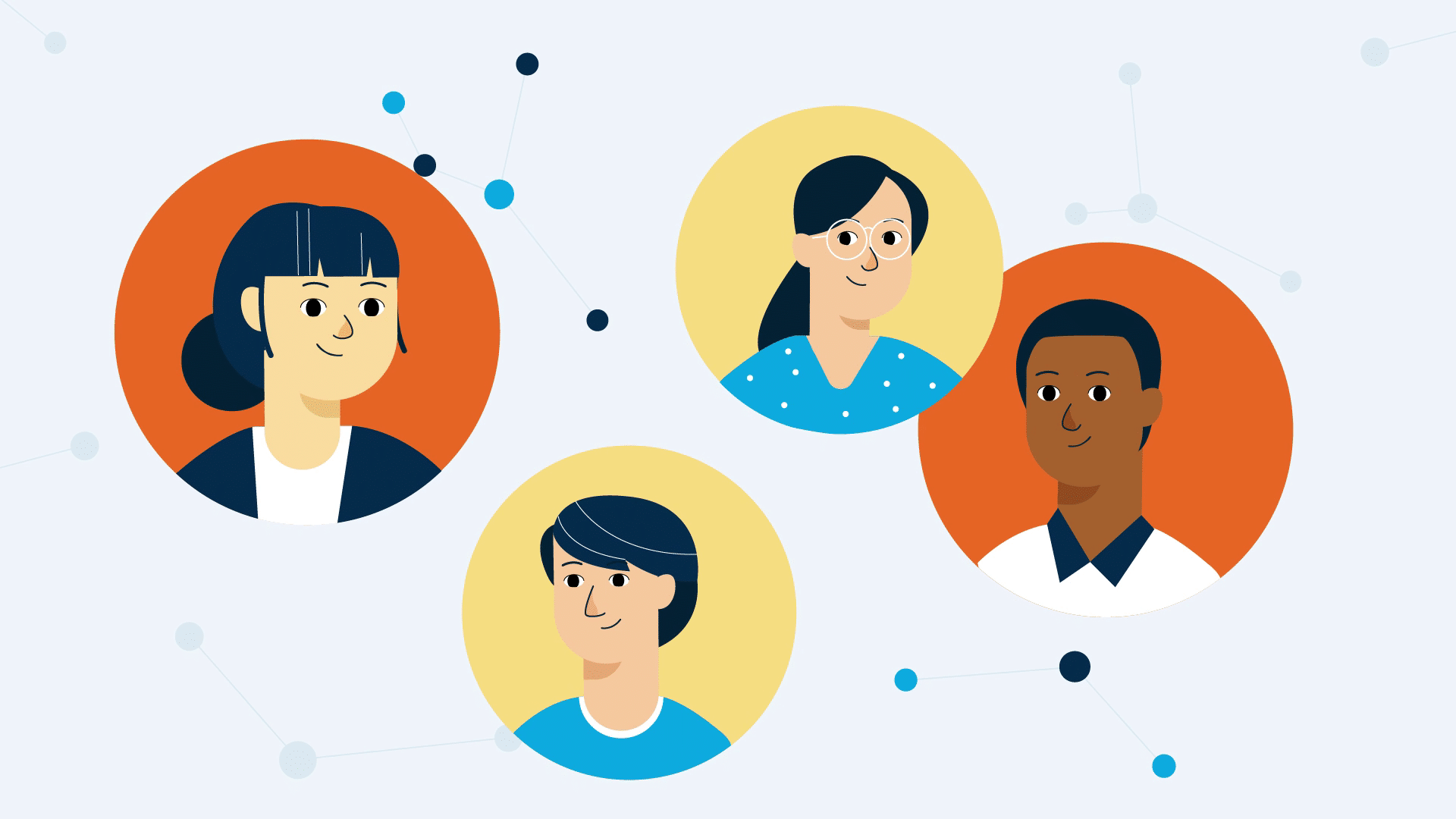 What Generates interest for your target audience?
At this point, you should already have a clear idea of who your target audience is. That means that you should also have an understanding of what makes them tick or more importantly, what will grab their attention. 
Take the weight loss industry for example. All target audience members are looking to lose weight so presenting them with an image or headline that reflects this need is sure to pique their interest. 
Nail down your target audience's pain points and try to find the right image or headline that resonates with them. This is your 'hook'.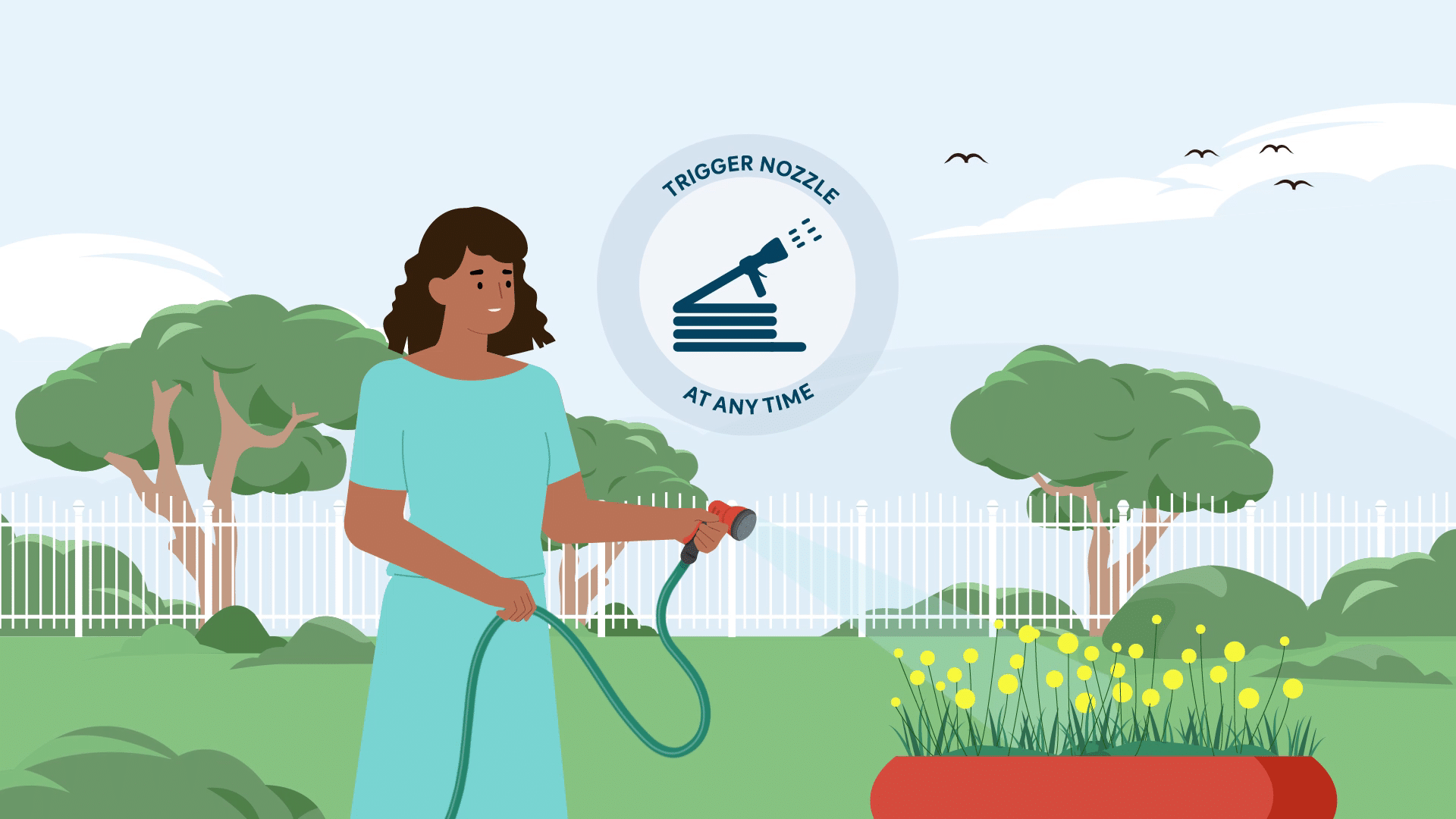 How are you going to keep them Interested?
Now this is where you'll need to sell your product or service with an engaging pitch that offers the audience an attainable solution to their problem or pain point. 
This could be done by sharing data that reinforces the need for your particular product or service. This should be shared as part of your overarching narrative that leads them to the conclusion that they need what you are selling. 
But perhaps one of the best ways to keep an audience engaged is through storytelling. This is often how we do it here at Punchy Digital Media. When a client asks us to create an explainer video, we will sometimes create a character that is the personification of the pain points our target audience is experiencing. This helps our content resonate with the audience but most importantly, it keeps them interested or 'hooked'. 
While we do this with our video marketing projects, the same principles apply to all forms of web content. Grab your audience's attention, keep it, and then reel them in with a clear call to action. 
And speaking of which…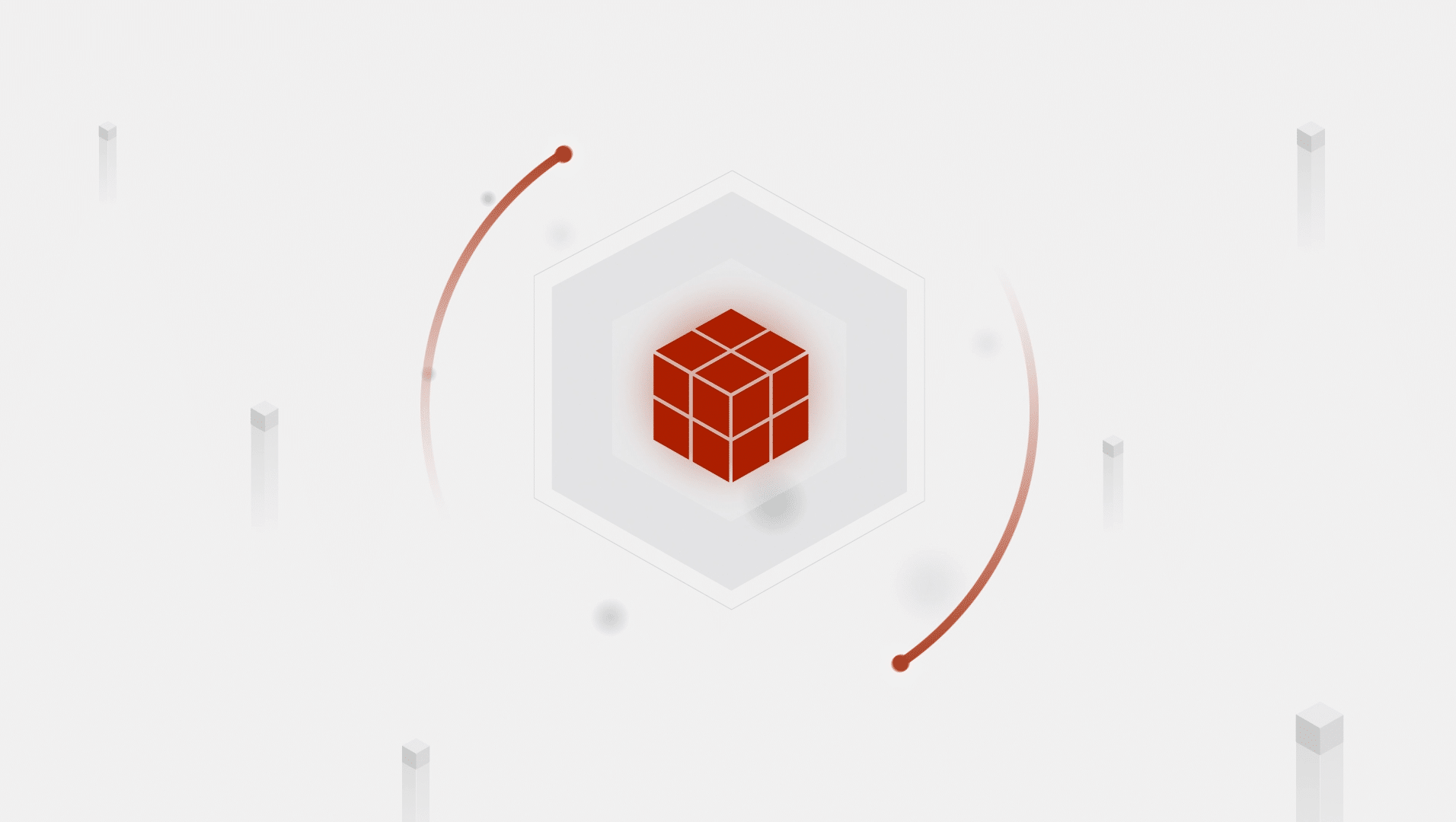 Creating a call to action
You wouldn't believe how many times we've come across a great sales page or explainer video that falls short by not offering a clear call to action. 
The call to action (CTA) tells your target consumer what they need to do next in order to purchase your product or service. It's one of the most important aspects of your home page, sales page, or promotional video. After all, people need to know how to buy, right? 
You need to make this incredibly easy for your target audience. So a button with the right text is often all you need. 
That text needs to elicit an action so good examples are: buy now, subscribe now, join us, or learn more. Of course, your specific call to action text will vary depending on your industry and target audience. 
Whatever option you go with, make sure that it is clearly visible and not buried in a place where your audience may miss it. No point in having a call to action that doesn't generate any action.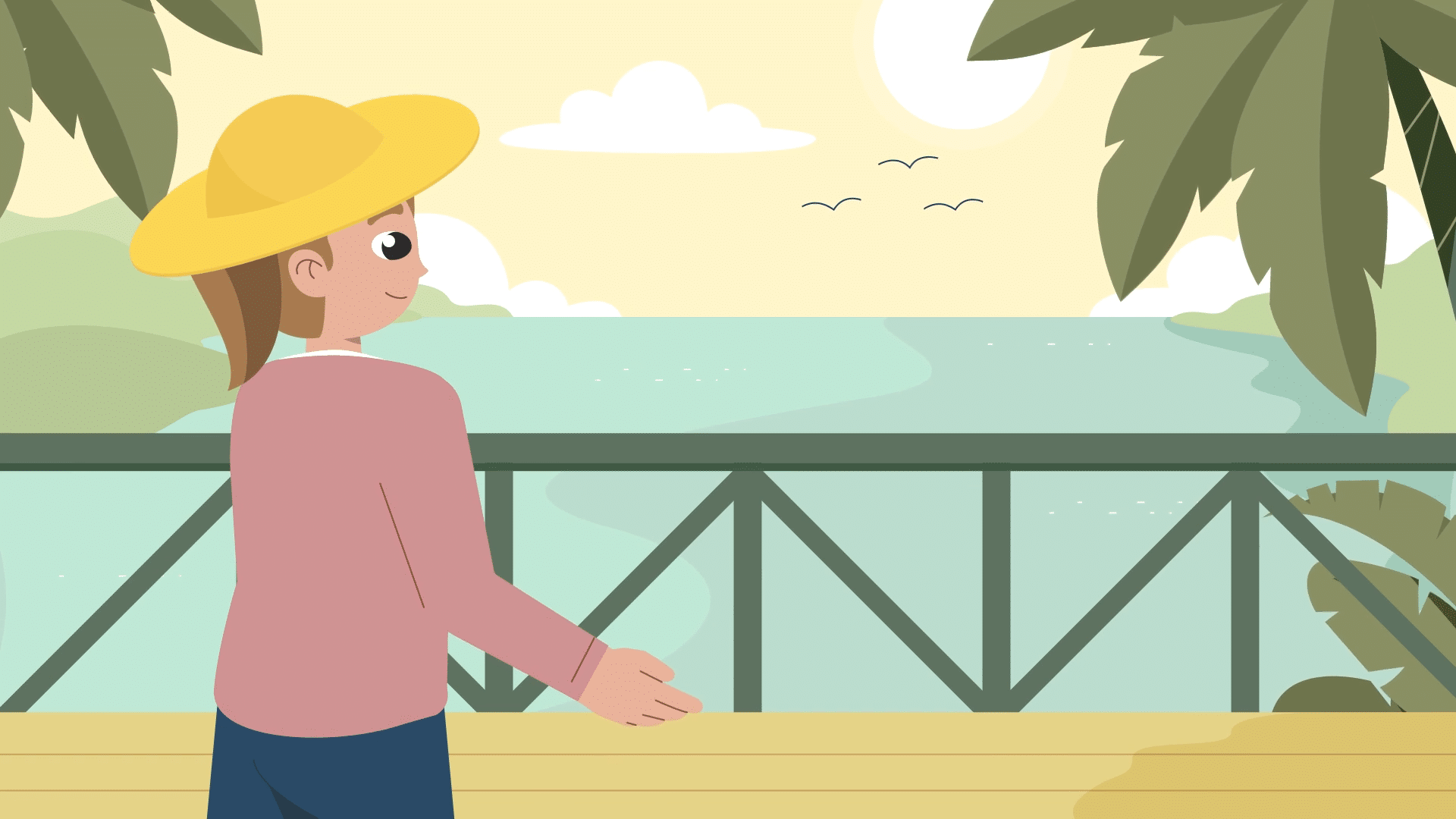 Want to find out more on how to target your business' consumers? Contact us now!
Okay, so now it's time for a shameless plug. Here at Punchy we know how audiences tick. This is because we're big believers in target audience research. That's why our videos work as well as they do. They're engaging, simple, and straightforward, but best of all, they do what they're supposed to do. 
So if you're interested in engaging your target audience with a killer video that reels them in, then look no further. Get in touch now and let's see what we can do to help your business achieve its goals.