Out with the old and in with the new

How Video Advertising is taking the world by storm and why you need it for company growth
For many of us we are able to recall those times where you had to choose between making a call and searching online, however for newer generations a world without social media is unimaginable.
Radio, television and newspapers once were the sole go to media outlets to give a company the exposure they need to be a success.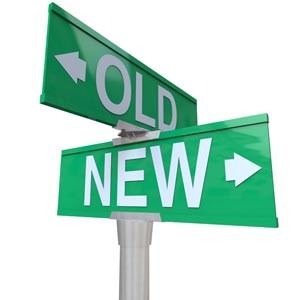 Whilst they are still massive media outlets, with mobile phones, iPads and tablets glued to every second persons hand advertising with the new online media outlet can be proven to reach a larger demographic faster.
In recent studies found in The Australian online it was noted that 'Mobile advertising is the other growth powerhouse of the industry, increasing to $620m'(Sinclair, L 2014). This shows just how much of a strong impact mobile advertising is having on the current market.
It was also reported that 'Video advertising was the best performer in the $4.387 billion online advertising market, which grew 22 per cent in the year to June', according to Pricewaterhouse Coopers (Sinclair, L 2014).
The popularity and effectiveness of Video Advertising is growing by the minute as that in conjunction with the growth in mobile and online advertising, once company owners understand the power of a company's online presence they too can grow their company.
Social Diffusion Curve – Showing the increasing popularity of sharing content. – http://www.reelseo.com/top-six-social-video-trends-brands-2015/
It used to be a much more difficult feat showing all your friends and family a video or even a photo, whether they all had to huddle over one screen to see the poorly shot home video or scuffle through the hundreds of vacation polaroids, now we take for granted just how easy it is to inform or show those around us what we want them to know at just a click of a button.
The close relationship people have with their mobile devices is said to be the reason the speed of social video sharing has doubled in the past 12 months, with predictions that 'in 2014 it is more vital than ever to launch hard and fast in this critical launch phase in 2015 or risk losing out on potential online buzz' (Jarboe, G 2014).
People want to feel connected and as if they belong the massive difference between old traditional ways of advertising and the new is that mobile devices encourage these videos to be shared and have a more social side to them rather than the traditional television watching which was a much more disconnected approach.
We have such a strong powerful tool that we must take advantage of in order to grow your company.
By Natasha Giannetti
Sinclair, L. (2014). Video advertising the new king of the online castle.Available: http://www.theaustralian.com.au/business/video-advertising-the-new-king-of-the-online-castle/story-e6frg8zx-1227040622209.
Jarboe, G. (2014). What are the Top Six Social Video Trends for Brands in 2015?. Available: http://www.reelseo.com/top-six-social-video-trends-brands-2015/.