How long exactly does it take to create a professional video?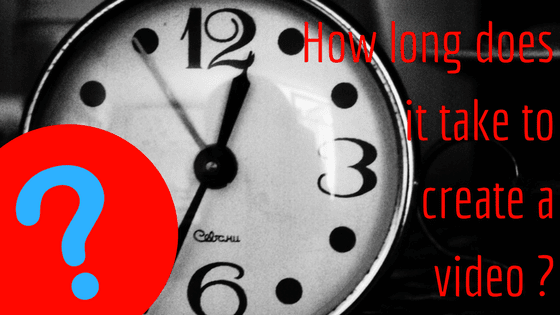 At Punchy Digital Media we aim to deliver to every deadline requested to create an online video. Whether your business wants one ASAP or plans well in advance….
We've heard it all. From 2 days to 2 months, but just how long can you expect it to take to create these amazing videos? (before you read on, just thought we'd let you know now, 2 days is ridiculously short)
It's hard to know unless you're in the business so we've created a rough timeline of everything that needs to be considered, so you can better plan when you want to execute a professional online video for your business.
Essentially, it all depends on exactly what your business requires (sometimes the process is relatively quick and sometimes it can take longer) and how good you are at also responding to us, regarding these requirements.
As part of any creative process, there will be a lot of back and forth action, triple checking that we are heading in the right direction to accommodate to your vision. This is completely normal and just means that we want to give you an end result that is exactly what you wanted!
To avoid something like this:

I mean, it is our job to make sure we listen to your needs and deliver amazing results! But understanding what all that entails will be helpful in your planning stages and it's also just reassuring knowing how much time it actually takes.
So let's get to the part where we dive in and tell you the processes we have to go through in order to create that final product.
Scripting.
Script writing is almost always used. Some companies choose to opt for only background music and use only motion graphics and text to explain their videos. However, most of the time the script is one of the first things we use to fully understand what your'e trying to convey.
Video lengths will vary, but the scripting no matter what, always needs to be clear and to the point. This might sound easy, but it's a skill that doesn't get enough credit. It needs to roll off the tongue when it's read out loud, be easily understood and the final script needs to be concise.
This process generally starts with the business writing their own script that they want, then we go over it and tidy it up.
This can take 24-48hrs, depending on response time.
When figuring out how long your script needs to be, you'll firstly need to know how long you want your video to be!
For a rough starting point, 1 minute of voiceover will generally be around 150 words scripted.
It's also handy to know we'd rather more information, than not enough. We can easily cut back on your script to simplify your message, but it's a lot harder to add more.
Think about it, you know exactly what your business message is all about, but when a complete stranger reads it, the message might be unclear. We can call or email with a polite "Is this what you mean when you say "x"? We could word it like "y" because we think it has a much greater impact."
It's all about producing the highest quality content we can.
This will obviously need your approval and sometimes more than one person has to also approve, so it's good to be aware that even the script writing for your video will take a bit of time.
Design.
The design process is probably where people get the most picky, which is a great thing, it just takes a lot of communication and therefore maybe more time to discuss various options! But like we've previously said, it's our job to deliver exactly what you want.
So we'd read over your brief and your script, gauge what designs would suit your video best and start with a sample style.
Sometimes a business will be very particular and sometimes a business will let us take the reins. Either way, we will send off sample styles for you to view and again make sure we are heading in the right direction.
This would take around 48hrs.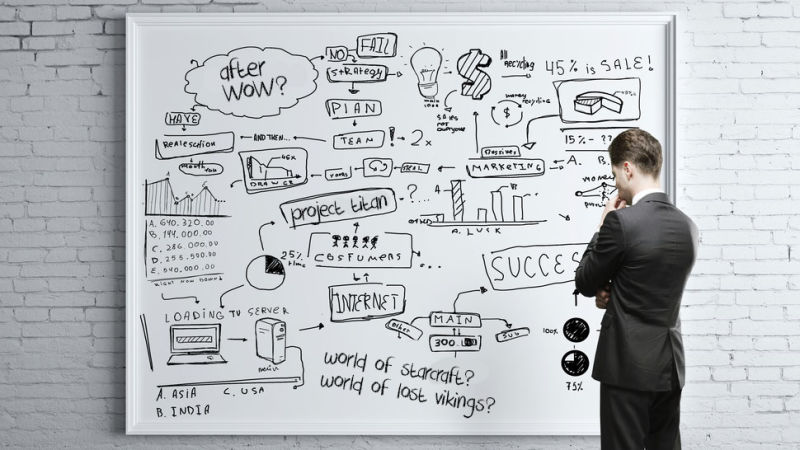 If after viewing the sample styles and understanding what we'd like to do with them and you like it, then great we move onto the next step.
But if you're not 100% sold on the style, we'll go back to the drawing board and come up with another solution according to your feedback.
Storyboard.
When you're happy with the type of design style chosen, we move onto storyboarding.
The storyboard combines the script and designs. Making sure that designs match or compliment the words when visualising the final product.
It's a relatively long process, especially if there are changes that need to be made. It takes roughly around 5-10 working days for the first copy and we'll always send it off to get approved by you.
If you're feeling anxious about what we mean by 'sending it off for approval' it just means how we keep you in the loop throughout the process.
A lot of our clients are interstate and it has never been an issue. We generally find operating and communicating via email and over the phone for these kind of cross checks because they are quick and efficient.
Even if you're a local Melbournian, we prefer this method of using emails and phone calls simply because it just works!
It is also a great time keeper.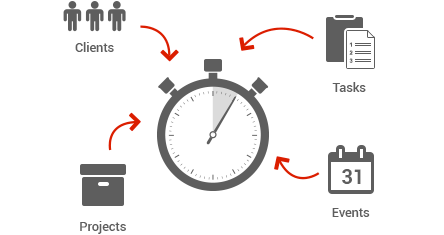 Everything online obviously tracks what days certain things were sent, so it's good for you to monitor that we are moving at a pace that will be within deadline and then also for us to make sure your respond time is within reason.
In some circumstances however, it can be better to organise a meeting and go through the storyboard together (or any step of the process) one-on-one.
This just depends on the client we're working with and honestly some people just prefer this kind of engagement.
Voiceover.
Once you're completely happy with the script, we'll sign it off and start voicing it!
Some clients prefer to use someone from their company or themselves to voice the script for a more personal effect!
This is completely fine, it's just good to understand that majority of the time you do not get a perfect reading the first go. It will take time and multiple takes! Trust us!
As professionals, it'll generally take 1 full day, not just 1 hour! Crazy right?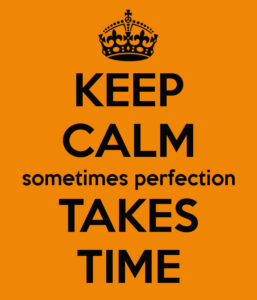 If voicing it yourself is not for you, we get a professional on board to voice it instead.
All of our voiceovers are contracted out to a variety of different professionals that we have access to! This means you can get the exact voice you want for your animated explainer video. We have a big pool of different ages, ethnicities, accents and gender! Options are basically limitless.
Animation.
Once the final voiceover is complete, animation can begin.
This is because we have a direct timeline now to match and compliment animated objects to the voice and music. It would make absolutely no sense to start animation before voicing was complete!
Why? Because imagine voicing a script that ends up being 1m 30sec long, but the animation only goes for 1m and 10secs. This would result in having long awkward pauses in the animation to accommodate for the script. Not ideal!
So we wait until the voiceover is done and then spend 5-10 working days fitting it all together.
Again, this time from can be longer than the 5-10 working days if we get it back to you and theres some subtle changes in the animation required.
Generally speaking, the animation process goes smoothly, providing all other communication regarding requests have been clear. By the time animation comes around (as it's one of our final steps) we would know by now how it should look like.
And then voilà!
The video is now complete and we send it to you to get the stamp of approval.

So in terms of average turn around times, in our experience creating a video takes roughly 4-6 weeks.
We ideally like to move things along faster, but taking all these processes into consideration (and not wanting to exceed a deadline) 4-6 weeks is a good guide to work off. That way if it's completed earlier, fantastic!
If you're really pushed for time and can't wait that long we can organise a 'priority' deadline, but a higher fee will be included in order to push that out quicker.
It's always best to give us a call and see what time frame we can organise to suit your schedule as well as our own. That way we can offer a more precise quote for your business and get the creative process under way!
Give us a call at 1300 886 572
Or email us at studio@punchydigitalmedia.com.au
Gemma Rowley