How Call Tracking Can Work For Your Business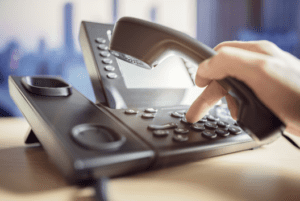 When you hear the term "call tracking," you might think about "tracking calls." With respect to your business, that actually is what call tracking does – but it's not just the only thing call tracking can help you assess. Interestingly, call tracking tools actually have quite a number of features attached to their tracking options which allows you to get improved insights on your various work processes. If this got you curious, then you better read this article.
Perhaps a few numbers can help establish the importance of calls on sales. Call tracking is essential for businesses because there's barely any technology that exists apart from call tracking that can record what's happening to calls in businesses. This is important, given you almost need as much as eight (8!) cold calls in order to reach prospects, and even then some reps take as much as 18 dials just to connect with their prospects over the phone. In fact, prospectors even take as many as 100 to 500 calls just to qualify their leads, and sales representatives can spend as much as 40-percent of their time just to have somebody to call. This means each call is of utmost importance, and can make or break the overall sales experience based on your staff's performance. Having insights on what exactly happens in these moments are crucial to your business success.
Call Tracking And Your Business: Making It Work
When you think about your calls in terms of sales, you might be thinking about how much you've converted – and that's it. Interestingly, if you avail call tracking tools from institutions such as Fone Dynamics, you might realize that "tracking calls" can in fact be used to assess a lot of your business processes. There are also other forms of benefits you can reap with call tracking, such as:
Discover your strongest marketing channels: When you integrate call tracking into your systems, you're going to be capable of splitting your channels according to different phone numbers. This means you're going to be able to track which marketing channels are getting the most calls on any given day. Likewise, this allows you to observe how your strongest and weakest marketing channels are performing, allowing you to have ample opportunities to make improvements on them.
Develop powerful keywords for your campaigns: Alongside splitting your channels, you can also try to integrate call tracking with splitting your test keywords. You can attach keywords you want to rank with to different numbers, and like the above, you can find out which keywords are most attractive to consumers based on the pages they get the number from. This is extremely helpful for search engine optimization (SEO) and finding keywords to build your campaigns with.
Integration with a lot of other analytics software: Analytics and data gathering are important for any company, as these allow you to gain much better insights towards a lot of your company's processes. Call tracking allows you to get the data you've gathered from calls and integrate them with your other analytics systems, allowing you to have a much better view of what's happening to your company overall.
Pay closer attention to your company's overall sales operations: If you're handling the sales team or even your own company, it's important you're aware of what's going on in your departments. Handling the sales team is crucial as it cements your company's capacity to properly scout for prospects, leads, and potential customers – and failing in this regard can greatly be a blow against your company's many strengths. Interestingly, call tracking can help give you a better insight on your sales operations by letting you convert calls, allowing you yourself to be able to check just which aspects of operations your company is doing right or wrong.
Make evaluations, changes in real time: It's tradition of a lot of companies to have managers report events and things that are happening in their departments. Unfortunately, the flexibility and dynamic nature of many industries make it critical that reports and decisions be made as soon as possible. Call tracking gives you this kind of flexibility by allowing you to see reports in real time and be able to make informed decisions there.
The Takeaway: Call Tracking Can Be A Valuable Business Asset
Hearing about call tracking for your business can be quite the interesting and curious prospect – after all, what can a tracking tool do for you, right? If the above has been any indication, you can actually achieve quite a number of benefits with call tracking's many options. Before you avail the option, it's important to understand just how you can potentially make call tracking work for your benefit. You can then use this knowledge to properly plan your course of action before you officially integrate call tracking to your business processes.