Breathe Well device explained with the help of Punchy Digital Media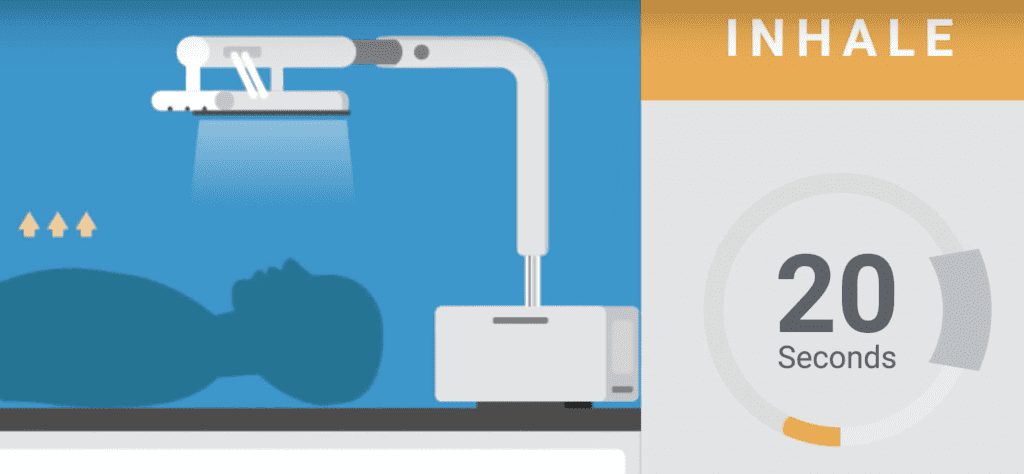 It's always nice to feel prepared for any occasion.
Especially if it's to do with breathing!
Punchy Digital Media created an information video for Breathe Well.

Breathe Well enables accurate and efficient deep inspiration breath holds for cancer radiation therapy, to greatly reduce radiation damage to the patient's heart and lungs.
These stable and reproducible breath holds, are said to reduce the risk of serious cardiac events, such as coronary artery disease, by almost half.
Patients needed to become better informed about breast cancer radiation treatment and about the value of using new medical device, BreatheWell, so we stepped in to help out!
The video informs patients how to perform these deep inhalation breaths which help the radiation process.

We were happy to help with such an important task and believe our video is professional, informative and easy to follow along.
That's why Breathe Well have our video as the main focus point on their patient information page, the video explains the process so easily!
Watch below! (We bet you'll hold your breath)
Like our videos and want to know what Punchy Digital Media can do for your business?
Give us a call at 1300 886 572
Or email us at studio@punchydigitalmedia.com.au