5 Must-Know Secrets to Achieving Video Marketing Success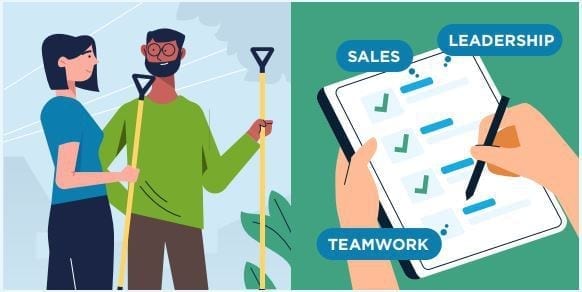 You've seen the stats. You've heard about the benefits. But how exactly do you successfully launch a video marketing campaign?
While video marketing (using valuable content like an animated explainer video) is not exactly rocket science, reaping the benefits it offers requires ample preparation and an investment of time, effort, and yes, even money.
Here's a brief guide that will help you get started and enable you to avoid costly mistakes.
Start with the right foundation
Whether you plan to anchor your campaign on a live video or an animated one, one crucial thing that you need to get down pat is your campaign's foundation – the story that you want to tell.
A lot of companies mistake online videos as another form of the commercial moved to a newer platform. Do you ever remember watching your favourite TV show, only to be interrupted by a series of advertisements? It is highly likely that you felt that your viewing pleasure was disturbed. That is precisely what the viewers of your video will feel if you try to make a hard sell.
The most successful video marketing campaigns understand what truly matters – telling a good story. If you want potential customers to watch your videos and connect with your brand, you have to veer away from selling and move toward establishing an emotional connection.
But why stories?
Since the first campfire, humans have been drawn to stories. That's the way we're hardwired to be. By focusing on storytelling, you are taking advantage of the need for people to find and recognize patterns and find meaning.
Make every second count
In video marketing, there are no hard and fast rules when it comes to the length of the videos you are going to use for your campaign. But one good rule of thumb to follow is to make your video as long as it needs to be. Keep it too short, and you are selling your audience short. Make it too long, and you are treading on boring waters.
One important thing to remember is that the average person's attention span has dramatically dwindled over the past few years. As such, it is imperative to hook your audience in as quickly as you possibly can.
How can you do that?
One of the easiest ways to achieve that goal is to provide your audience with a quick preview of the video they are about to view. It also helps to choose an interesting thumbnail for the video, which will generate interest before anyone watches it.
Another important thing that you should remember is that your video should be able to tell your story with or without sounds, especially if you are posting on Facebook where videos automatically play on mobile. This can be achieved by giving ample focus on the story itself as well as the visuals that you use.
Find your audience
The good thing about video marketing is that you can fine-tune your campaign so that you can reach out to your intended audience. This is a significant upgrade from traditional media where there is no realistic way to focus a campaign on the specific segment that you want to target.
Facebook Ads, in particular, offer a high degree of customisation when it comes to targeting your intended audience, especially in terms of age, gender, and location. After all, it's no use enticing teens to watch a video about a product meant for young professionals.
Encourage an action
One of the goals of video marketing is to direct the viewers to a specific action or set of actions. It can be as simple as sharing the video or subscribing to your channel or something more advanced like going to a particular page on your website.
In order to achieve that goal, your video needs a clear call to action or CTA. The CTA can be added before, during, or after the video. Although there are no rules about the best placement of CTAs, many online marketers have found great success in placing these in the middle of videos. Try and test each placement, and see what works best for you.
Optimise for success
There's no point in working with the best animation studio, spending money, and then forgetting to optimise your video for search. Simply put, you need to attract viewers, regardless of the platform you choose to use for your campaign.
Start by incorporating your target keywords into your video's title. This will give you a leg up on platforms like Google and YouTube. Next, make sure that you craft a convincing description that also incorporates your target keywords.
Videos are a powerful tool that your business should have in its marketing arsenal. But with so many pieces and types of content vying for the same audience, it is not merely enough to publish videos on your preferred platforms. It is crucial that you give ample attention to the creation and publication of these in order to get the best returns on your investment.
Get in touch with our team at Punchy Digital Media today and discover how videos can benefit your campaign.