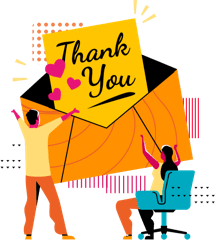 Great work getting in touch!
Great work for getting in touch and taking the first step to increasing your sales and conversions and growing your business online with a punchy video. The next step from here is one of our expert video strategists will give you a quick strategy call. Here we'll learn more about your business, you can learn more about us, the process and the investment involved to see if we are a good fit to help you grow your business.
Now in the meantime, we want to give you a some free ebooks which you can download right away by clicking the links below this video. Check them out, they're full of great info that you can use and implement to see some results right away!
Enjoy, and we'll speak soon!