You have your online business video: What now?

So you've made or purchased an online business video – it looks and sounds great, it sells your product or service well… But how do you go from zero to hero in terms of gaining busloads of customers and new clients?
You can optimise your video.
For those not in the know-how, video optimisation describes the process of enhancing your video so that it receives more views, shares, like and comments – thus making it more popular, leading to these new clients and customers you're dreaming of.
The points below will explain how to get free traffic from YouTube, attract viewers to your video months after it has been posted, and lead them to do business with you.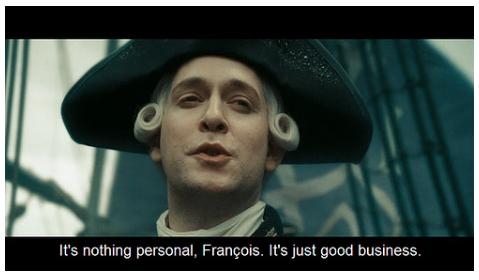 1. Start at the beginning: the video's title
You've posted your video to YouTube and the view count is increasing about as fast as a tortoise on land. The title of your video is a precious area for SEOs – these are Search Engine Optimisers – popular keywords which are frequently searched and allow your video to appear in the top searches on sites such as Google.
Define your keywords as specifically as you can. Someone searching for "business tips" will receive millions of results, but someone who knows what they're looking for will type in "make money online", "business card designer" or even "how to optimise your video."
Keep these in mind:
– Use quotation marks in your title; this will help search engines treat
your title as a phrase, not individual words
– Link to your social media sites through an @ symbol; e.g.
@PunchySalesVideos for Twitter – this will help viewer find you
elsewhere and potentially follow you
– Avoid dashes (–), because search engines treat these as a minus, and
may omit your keyword. Use colons (🙂 instead.
2. Keep it simple in your video description
YouTube only shows the first three lines when viewing a video without clicking Show more, so use them wisely. Get straight to the point – use your video title again if you wish; eg. "How to optimise your video" by @PunchySalesVideos of punchysalesvideos.com.
In the section lower than these three lines, include as much contact and social media information as you can – your Facebook, Twitter, Instagram and any other relevant and applicable platforms.
3. Tag your video effectively
Just like with naming your video, include specific keywords. Feature words or phrases that are both high SEO material as well as relevant to your content. Viewers' comments (or any of yours, should you reply) containing these keywords add to the SEO potential of your video's ranking.
4. Include your video in a playlist
Without a doubt, you've watched a video on YouTube that is part of a playlist, finished it, were ready to close that tab, but the next one starts up and the tempting relevance of this second video to the first is striking. Making a playlist is easy and is a great way to attract viewers which may not have planned to watch your video in the first place.
To do this, create a general playlist (let's call it "Funny dogs" in this example) and include your video, "Newborn Jack Russell puppies playing" by @DogLover at happypuppies.com, at the very top. The rest of the videos you add t the list will be related in content, but don't even have to be yours. This adds more keywords for SEOs, and allows your video to be found both in-slate (in the twelve boxes at the end of a video) and in-related (the side panel with related videos to the one you're viewing). When sharing your video, remember to share the whole playlist.
5. Annotate your video
Annotations are the somewhat irritating pop-up boxes which appear on your screen when you watch a video. For someone who is searching for a resolution (yours) to a problem (theirs), these pop-ups, called annotations, are useful and effective.
Again, the keywords in these annotations add to SEOs, they guide your viewers in what to do, and can help gain more followers, subscribers and viewers by leading them to your pages or other videos.
Have more than one annotation, but keep them short; here are some examples:
– Encourage some form of action on their part to subscribe to your
channel or like your page
– Guide viewers to click the Show more button for more information
about your business.
– End your video with somewhere to go to, like another of your videos
– Include brief, casual comments to build 'rapport' and be more
accessible to your audience – these can include SEO keywords, if
you're sneaky!
You'll find that implementing these tips to your video will bring in more viewers and subscribers in the initial peak period, then steadily increase for months afterward. Ultimately, it's what you need to attract potential customers in the long run. Good luck!
By Joanna Michalowski