Why use videos on business websites?

You've hired a website designer, taken professional staff photos, created a letterhead… Do you feel like you're missing something? Is there a space on your webpage begging to be filled? A business video on your home page may be just what you need.
"Why should I bother to make a video when all the information is there on my website? What will a video give me that is new and different?" You may be unsure about making or buying it on your company's page, but the fact is that a video is well worth considering when these cold, hard yet colourful statistics tell you the truth straight to your hesitant face: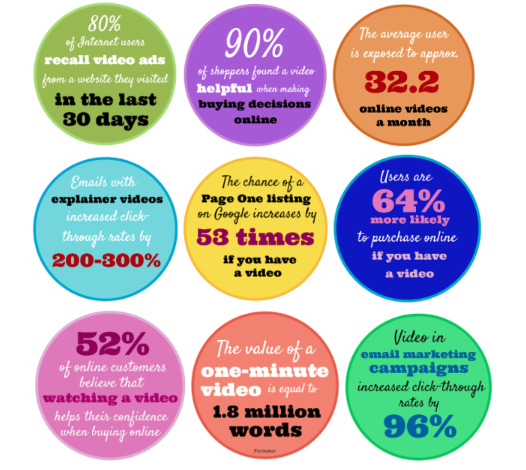 In short, a video will:
increase buyer confidence
boost sales
increase click-through rate
improve video exposure
prove more effective than other advertising formats
You have nothing to lose and all to gain, so check out this blog post about how to get started, how to make your video and what to include and emphasise.
By Joanna Michalowski