Videos And SEO: Strategies To Rank High Using Videos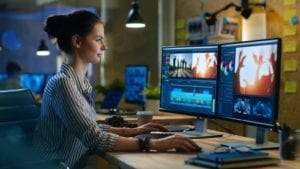 Videos are great tools for marketing. They are being used more and more for advertising. If you are not using videos as a part of your marketing strategy, you are falling behind the trend.
Videos help with people who are more visual and don't want to spend time reading. Watching videos can be more fun and engaging than reading — especially when it comes to marketing. Imagine reading complex and lengthy how-tos and instructions for technical stuff, that's not fun at all.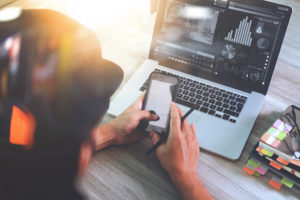 If you are using videos in your marketing strategy already, you want them to rank high in the search results, right? The best place to upload those videos is Youtube. There are millions of videos on Youtube and the only way you can get a better ranking among your competitors is by using SEO, or Search Engine Optimization.
Now, let me give you some hints on how to get those videos noticed by people.
Make it short and sweet
When I'm about to watch a video, I usually check how long the video is first. If it's only a few minutes, I don't hesitate to click on it and see if it's any good. However, having a very long video is like watching a movie. Not everyone has time for long videos — especially when researching or just getting to know a product. Your goal is to keep your viewer engaged, and not to make them fall asleep. Keep it to a length of 3 minutes max, and make your information concise but understandable.
If you need to have a very long video because of a complicated topic or you need to give extensive explanation or instructions, you may break down your videos to several parts. Then, it is up to the viewer if they want to proceed to the next video once they get engaged with the first one.
Keep the marketing videos engaging during the first few seconds, strategically create a problem, then present a solution to that problem with a nice intro of your product and company. Then, carefully explain why your business will help them with that problem. This never fails.
Optimize your content
Don't waste your time making great videos if people are not able to watch them. Any marketing effort is nothing without SEO. Say you are a lawyer and you made a really cool video of the services you provide and there are people who are looking for a lawyer that can do just what you specialize in. Then they search Google for videos of lawyers who actually introduce themselves and their services. But, none of your videos get shown on Google results. That's a shame! You get beaten by the competition just because you did not optimize your videos with attorney SEO. You lose every chance of getting clients — so what's the point in doing any marketing efforts?
If this sounds like you, don't worry yet. You can hire professionals offering SEO services to help you with your content optimization. SEO is not something everyone has the knowledge and skills to do, we better leave it to the experts like SERPCO.
Optimize for mobile
Not everything you upload can be viewed using different devices. What works on a computer may be distorted using a mobile device. This could be dangerous since most people these days use smartphones. Once a video is not on the right frame or resolution on a mobile, consider that video ignored. That said, it is crucial that you make sure that the video player is responsive on mobile devices. Most hosting services offer mobile optimization so don't take it for granted. Youtube, Vimeo, and some other platforms are automatically mobile device responsive so you can stick with these platforms. This is another way of making your way up to that optimal search engine rank.
Stuff the description with keywords
When writing your video description, use keywords that will best describe your video. Use words that people may type in when they search for content similar to yours. These words can be included in your video description. Something to avoid is being too obvious that the description is just there for the keywords — so don't overdo it. Write it with preciseness and accuracy. Just like the video itself, make it short and sweet.
Use text captions in the video
Yes, it is a video but it will be more comprehensible if you add text captions that highlight the most important information in the video as the narrator speaks. This magnifies the importance of the words or the information you want to convey. Plus, it leads the viewers to what you want them to understand. This will also allow you to add more keywords and value to the video. The more keywords you have, the better chance of landing that top rank in the search engines.
These are just tips to consider to make your videos rank high in search results. It is still up to your content to be worthy enough for online traffic or a viewer's attention. Make your videos count by using quality topics and content. SEO will not help you with conversion rates if your videos are not of good quality or don't provide something valuable to viewers. Remember, if you cannot do it yourself, there are professionals who can. Try searching for one and observe their SEO strategies. What are you waiting for — get those cameras rolling!