Video infographics are changing the game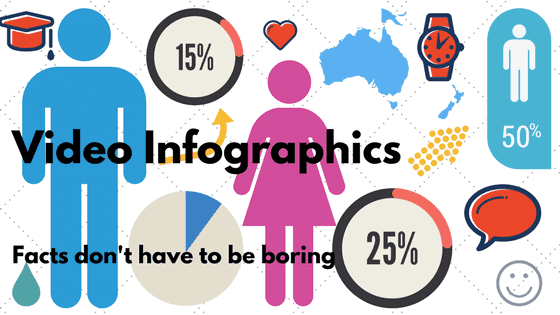 Video infographics are an amazing way to showcase your business strengths, for any sort of business! They are able to quite clearly tell the audience exactly what they want to know fast and easy to understand.
Big chunks of text and sound alone, can get quite boring and sometimes hard to understand and remember! So, that being said, I better practice what I preach and show you rather than tell you all about how video infographics can benefit your business and why you should try it!
Lets start with general static infographics first!
Infographics are a great artistic and data compilation that is highly visual and informational at the same time. Done well, they look a little like this: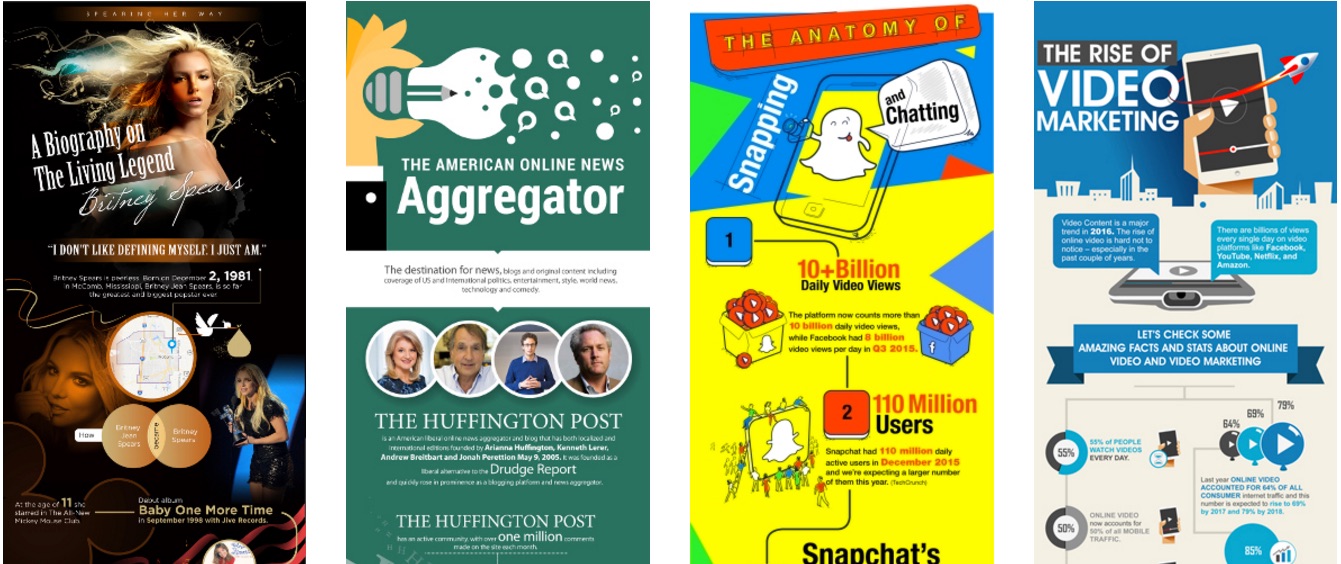 They are able to let the consumer understand all the heavy stuff that most people would find a task to read whilst also making our brains remember them!
Unsurprisingly infographics are getting more and more popular! According to the volume of searches in Google Trends, the popularity of infographics has increased by 800% over two years since 2010.
Why? Because they work! Our brains love infographics!
So it only makes sense to combine a marketing, promotional or explainer video with engaging infographics.
At Punchy Digital Media, we love a good animation video! So we'd happily create the right video infographics for your business in an entertaining way!
Heres what an infographic video can do for you:
We can work together to create an video infographics best suited for you! They're especially great if you:
Have a lot of data to present to your consumer. Video infographics will help dramatically because theres a visual and sound explaining what it all means. It helps the audience better understand why figures and facts are important and presents it in an engaging way.
Have success with video content already! If your audience expects videos from your business, but you need to announce some confusing figures or explain something a bit more difficult, video infographics will make sure both areas are covered.
Don't want to spend a fortune or more time creating a video that involves interviews and sets, cameras, actors etc. Tell us what you have in mind and let cool video infographics engage your audience!
 They're even great to pitch an idea within your business! Generally facts will back up your presentation, so video infographics can help portray your idea in an entertaining and easy way, giving your audience the best chance of understanding what you're talking about!
You can check out our portfolio here to see if Punchy Digital Media can help your vision come to life.
Gemma Rowley