Tips To Making Sure Your Website Is Backed Up In The Cloud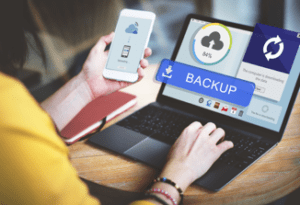 Tips to Making Sure Your Website Is Backed Up in the Cloud
If you're running a website, be it for a personal blog or a company, you have to make sure everything is backed up nicely. In today's day and age, a simple mistake in any code can wreck everything in your website, forcing you to re-upload everything, provided you have a copy. If you're still using manual backups, you might strain your servers or your storage systems. If you're planning to use the cloud, there are ways to make sure everything works in your favor.
Now is a good time to be in the cloud. In fact, 63% of enterprises today prefer cloud-based storage, and 83% of workloads of companies are projected to be in the cloud in as early as 2020. Moreover, hardware failures cause 45% of total unplanned downtime of websites. This can have huge repercussions, especially if your viewers, clients, and customers are heavily reliant on your site for transactions. Backing up in the cloud can be a surefire way to add a safeguard to your website. How do you do this?
Cloud Storage as Safety Net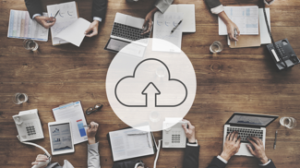 When backing up your business data in the cloud, here are some useful tips:
Understand which data work for the cloud: While the cloud is a good way of ensuring you get top-level storage for your business files, it still helps to have traditional forms of backup, such as disk and tape. This is especially if you need critical data that have to be recovered in a short period of time, as there are limitations when you move data over a network. When you use tape backup, you just need a tape cartridge, which can come in as huge as 12TB to 30TB variants.
Understand how cloud backup services work: "Cloud backup" is simply defined as the process of transferring files from one location to another server. These are usually provided by service providers that charge fees to customers based on the number of users, bandwidth, or capacity. Sometimes, these are owned by companies themselves. A way to ensure that your data is backed up properly is to know what sort of cloud backup you're using.
Are you backing up directly with the public cloud? This means you're sending data directly to providers of cloud infrastructures, such as Microsoft Azure or Amazon Web Services.
Are you using backups of a cloud service provider? This means you're availing the services of an organization to write your data.
Are you employing cloud-to-cloud services? This means copying data you have to another cloud, such as in a software as service applications.
Understand how data is restored to ensure security: Another way you can make sure your data is stored in the cloud is understanding how proper storage works. A lot of backup systems work through client software applications that do backups based on schedules. This is why cloud services often have scheduled "syncs" with your systems. Because it takes time to collect, compress, encrypt, and transfer data to the initial servers, you may sometimes be only allowed incremental backups after your full backup.
Understand the potential costs of cloud backup and security: While cloud backup is convenient, this convenience comes with a price, especially when dealing with a lot of accumulated data. A lot of companies often spend a lot in getting and maintaining additional hardware for their services, which means the cost of keeping data in their servers will accumulate the same way costs accumulate the more data you have stored in their servers. Remember, some cloud services actually need you to pay for the length of time your files are being archived.
Understand if you need cloud backup or cloud disaster recovery: Cloud backup and cloud disaster recovery are similar but work under the same principles. While cloud backup actively backs up your data, cloud disaster recovery allows you to keep your businesses running even during unexpected circumstances.
The Bottom Line: Cloud Storage Is the Future of File Security
Just because you're using a cloud storage system doesn't mean you're immune to potential mishaps in the process. It's important that you're aware of the best ways to utilize a cloud backing system to maximize its benefits to your business.
Image Sources: https://www.shutterstock.com/image-photo/technology-uploading-internet-online-media-concept-451152166