The how-to's of explainer videos

Where would we be without the cartoon illustrations IKEA provides with its as-yet-unassembled furniture? Sitting on a plank of cheap wood and sorting the smaller nails from the larger ones, most likely.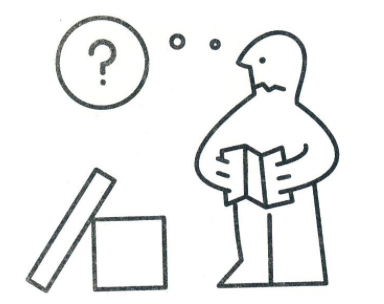 Your customers may need more guidance when it comes to building trust and feeling satisfied with your products
Most nothing is easy without a manual or some sort of instructions, and failing to provide them may ward off customers and encourage them to smash their unfinished IKEA table parts from fury and frustration. Nothing says "friendly, happy, helpful, customer-serving business" like an effective explainer video. Here's how to make yours, and what to remember:
1. Be crystal clear
There isn't an aspect of online videos, and video marketing, that doesn't include the most precious hint of being as simple and clear in delivering your message as you possibly can. Introduce your product, your business, and what will be discussed – this last one shouldn't take more than a sentence. No one has time for elaborate nonsense, so remember to get straight to the point. Keep the language simple, speak clearly and don't rush.
2. It's your chance to show off the benefits
Use the end of an instruction to boast the its benefits: this way, you can be helpful as well as simultaneously convincing your customer of their need for the product or service you're selling.
"… To be a part of our community, visit the app store on your  smart phone and search for 'Channel X'. You'll have access to all our news, 24/7."
3. Let your company's personality shine through
Your explainer video works as a friend to your customer who is either helping them to determine a purchase, or use their product or service to the best of its ability. They want this friend to be kind, helpful and approachable – so translate these demands into the tone of your voice, your words and any visuals you use (see point 4). Make your customer believe that your brand is trustworthy, and a place to turn to for excellent service and problem-solving.
4. Use memorable visuals
It will be much easier for the viewer to comprehend and remember your video and explanations if the images are effective. Using a story is a great method of leading from problem to solution to satisfaction. The typical narrative follows a confused customer with a product issue – a voiceover leads to the product resolution and customer's happiness at having the issue resolved. Appeal to your audience by tailoring the story to their demographic, making your video more memorable.
5. Keep it short
When a customer needing help or information sees that the video you're offering is 41 minutes and 39 seconds long, don't hold your breath if your view count doesn't spike up to the triple digits or higher. They may need help, but they want it fast – so be brief in your explanations by deciding which details are better left out, and are more appropriate for other points of contact (see point 6). In that 41 minutes, your customer could be looking at a video from a different brand and going out to buy their product.
6. Provide contact information
At the end of your video, give your viewers as many points of contact for further assistance as you have – they will choose the one they most wish to use. It's at these other areas of contacting you that the customer will ask any specific, more detailed questions – letting your explainer video flow smoothly and quickly. Providing an email, phone number or website where any 'frequently asked questions' may be answered assures your customer that you are trustworthy and have all their needs covered.
What is the best explainer video you've seen? Which company lacks one and should make such a video?