SEO power tips to help rank your website better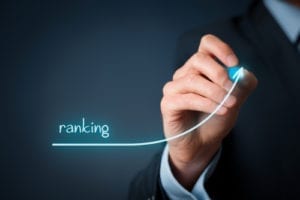 It might be of benefit to you to get to know more about search engine  optimization and how it can help companies in the long term. For instance, did you know that Google actually takes up 79% of all the world's search engine traffic on desktops? That's right! Contenders such as Bing, Baidu, and Yahoo combined take up only barely 19% of the traffic. As such, if you want to win in the SEO game, you've got to learn how to market yourself on Google, as it does, after all, get over 63,000 searches every second every day. SEO does have its benefits, as 30% of searches through mobile phones do pertain to location, and 72% of consumers who do local searches are likelier to visit stores that are within five (5) miles of them. With this in mind, you might want to up the ante of your SEO campaign to rank your website better.
Boosting Your Website Rank with Different SEO Tricks
If you're pushing to improve your SEO campaign, institutions such as Studio 56 can help you find ways to do this with your specific company goals in mind. If you want to have a more general perspective and bird's eye view of how to improve your website ranking using different SEO techniques, then you've come to the right place. Just what are the best SEO power tips to rank your website better? Here are some of the ones that are the most popular:
Keywords still matter, and you've got to leverage on them: Keywords are not just words you "use" on your content for Google to identify your site. Remember that keywords are the backbone of your presence in search engines and, as such, can basically make or break your SEO efforts. Always do your research if you want to use keywords that are unique to your niche or something that can be crossed with other industries, so you can plan the reach you're expecting with your content. Thinking about these in advance and proper research can give you the edge you need for your success.
Telling a story still matters to a lot of people: When you want your brand to appeal to your intended audience, you need to offer something your customers can relate to. This more or less means your brand should tell stories that resound with them, so they can see that your brand is relevant to them. However, this doesn't just apply to content marketing. In fact, it is applicable across your entire brand. When you think of SEO campaigns, think of ways to share your stories across a variety of means. This can improve engagement with users. For instance, you can build a campaign based on a specific message and have all aspects of your SEO efforts align with it.
Use appealing images and video content: Don't forget that images and videos generate a lot of appeal among consumers. Images and videos must be pleasant to watch, easy to digest, entertaining, and easy to share in other platforms. While making images and videos might be a bit tricky at first, especially if you're not used to it, having a solid template and a slated plan for content releases can make your multimedia process easier. Leverage on the influence your photos and videos can make, so your business's SEO campaign can accomplish your desired end.
Have room for paid services and advertising: A lot of things can be done when you have enough budget, so don't hesitate in allocating some of your marketing budget for advertisements on Google and Facebook. In this way, you are utilizing all available tools to spread the word of your brand to your audience. This is especially necessary if you want enhanced results, as organic reach won't always cut it when it comes to social media usage and reaching a much broader demographic.
Always consider testing and don't guess results: When you have plans you want to try for your brand, don't just go with "estimates." If possible, try as much as you can to test different SEO strategies that you think may work for your brand. This is because SEO strategies need time, patience, and efficient adjustment in order for results to show, most especially if you're a neophyte in using SEO for your website. If you're making changes to your campaigns, especially in terms of imagery, text, or even links, consider A/B tests in order to try different iterations of changes and see which works out for you.
Take into account evaluation, assessment, adjustment, and innovation: The path of long-term SEO success is all about knowing how to get your data and how you can adjust your campaign based on the data you have. As such, don't hesitate to use tools such as Google Analytics, call tracking, or even heat mapping to ensure you're always one step ahead of the competition. These tools can provide relevant data that can give insights towards your consumers, your audience, and the way they behave and act. Once used carefully, all of these tools can give you a much better view and feel of your existing SEO campaigns.
The Bottom Line: Carefully Choose which SEO Techniques to Use
When you want to improve on your SEO efforts, you've got to consider looking into improving various aspects of your marketing. As such, improving even a few little aspects of your business's marketing can actually be a great boost for your search engine optimization goals. Understanding how these elements interplay with one another, especially through the tips mentioned above, can put you in an advantageous position as you can start leveraging on your SEO campaign so your website can secure a better rank online. Remember, it takes planning, time, and patience in order for your website to fully utilize the benefits of an SEO campaign.