SEO and How To Do It The Right Way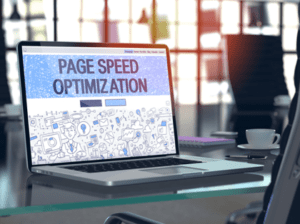 SEO and How to Do It the Right Way
There are many reasons why businesses should create a website optimized for search engines. Having one increases a business's ranking in the search engines results pages, which can result in better brand visibility and audiencereach. Over time, this website can even become your leverage against the competition, making it easy for you to create a brand in the market.
However, with the number of businesses that are also using a website, do you know how to make yours stand out through SEO optimization practices? Do you know what to include in your website in order to achieve SEO success? Let this article help you.
In today's digital era, more and more people are dependent on the Internet. This is especially true for people who are eyeing to make transactions with a new business or buy a new product. Usually, they'd turn to the internet to assess a business's credibility and track record. To ensure that your online presence will bring the right light to your business, implement the right search engine optimization strategies, such as the following:
Make your website faster: People use the Internet because it's accessible, convenient, and fast. Instead of going to different physical stores around the city, they'd opt to do their shopping online. However, if your website takes too long to load, users might not like their experience. In fact, the speed of your website might even become the reason why they'd think poorly about your business. Steer away from this direction by making sure that your website loads fast. You can do this by:
Reviewing page elements: Take time to review all the elements in your page and ensure that you're not including anything that could hamper its loading speed. Your website should be functional and informative, not full of unnecessary tools or apps.
Enabling browser caching: Browser caching allows repeat visitors to experience faster loading speed as this feature stores elements of the site in the user's cache. The website doesn't have to load from scratch because several elements are already in the user's temporary storage.
Reducing plugins: Plugins can add functionality to your website, but too much of it can adversely affect your website's speed. If your existing website is currently using several plugins, assess which of these are slowing your website down and delete or deactivate these.
Once you've improved your website's loading speed, you'll not only increase your SEO rankings, but you'll also provide a better experience to your users. If they're happy with how your website works, it won't be long before they would decide to do business with you.
Optimize the mobile version of your site: With the advent of technology, people now have a variety of options on how they can browse a website. Using a desktop computer might be common, but many are using their mobile phones and other handheld devices for their online activities. This is something that you should also consider for your website.
Google rewards websites that have a responsive design by ranking them higher in the search engine results pages. If you want to experience the same, make sure your website is optimized for mobile use. It should have content that is easy to read even when accessed on small screens. Images should also load quickly, and different pages in your website should be scrolled with ease. Having a responsive website is one of the most important SEO strategies; hence, it's crucial that you implement this right away.
Improve traffic and engagement metrics: Your website shouldn't only be used to get your message across; it should serve as an avenue for two-way communication between you and the online users. Engagement is vital to every business's success because it allows you to create professional relationships with your potential customers. Most importantly, user engagement can significantly influence your rank in the search engine results pages. When users spend a lot of time in your website, this will send signals to Google that your website is trustworthy and deserves to rank high. Here's how you can do just that:
Publish content that is easy to read: Keep users interested in your website by publishing content that is easy to read. Use simple sentences throughout your content and keep your paragraphs short. Break down ideas into bullet points in order to improve readability. Make it easy for users to understand what you're trying to convey.
Use images in your content: Using high-quality images is an excellent way of keeping users engaged in your website. Images can break up the monotony of texts and provide humor. Images can also supplement your content, making it easy for users to understand a technical or complex topic.
Add explainer videos: If you're selling products that need to be assembled or requires specific steps, consider adding explainer videos to your website. Explainer videos can improve your conversion rate, help your business rise to a professional level, and make your website stand out.
Provide value in the content: The information you provide at the beginning of your content can influence the users' decisions of whether or not they'll stay on your website. To end up having positive results, provide valuable information in the first parts of your content. Keep them interested and entice them to read more.
Commitment Is Key
Regardless of the size and niche of your business, there are several SEO strategies that you can use. While some of these strategies will require an understanding of the technical aspects of SEO, some are very simple and easy to use. Carefully pick which among these SEO strategies are apt for your business and for the goals you've set out for the long term. Learn how these strategies are implemented and use them for your business. Don't forget to audit these SEO strategies, assess what needs to be improved, and make the necessary changes. SEO is a long-term commitment, so make sure that you're ready for it.