Online Reputation Management and Why It's So Important for Your Business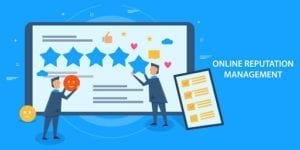 The Internet plays a huge role in everyone's lives today. Whether you're a parent, student, or young professional, the Internet can help you complete your tasks promptly without spending too much time and effort. You basically just have to input your questions and concerns online and let the World Wide Web work its magic for you.
The Internet can also bring a long list of benefits to businesses, but they should be wary as it can be a double-edged sword: helpful but can also cause long-term damage if not used properly. This is where online reputation management should come into the picture.
Online Reputation Management 101: Its Definition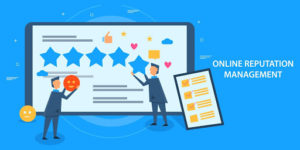 In its simplest sense, online reputation management is how other users see your business once they look for you online. If a website publishes content that talks about how unprofessional your employees are, this can bring adverse effects to your business – and you'll be left clueless that this is actually happening. You'll end up wondering why you're not earning more profit and customers even if you're exhausting all of your marketing efforts. Once you'll learn more about online reputation management, you'll be able to understand how this can make or break your success in the years to come.
More and more people heavily rely on the Internet for their buying decisions. This is especially true for individuals who are planning to buy a new product from a new business for the first time. They would search online for reviews and feedback, and once they see that the product or business is bombarded with negative comments, they'd scout for other options right away. This is why you should keep tabs on what the online community is talking about your business.
Online Reputation Management 101: Its Importance
Businesses can use online platforms as tools for their marketing and customer engagement. They can create their own websites and utilize several social networking sites. However, how you present your business online may not be the same as how the market perceives it; each business has a unique reputation in the audience's eyes. If you're unable to make a positive impression on your audience, you won't be able to make a profit. That is why online reputation is very important and should be managed properly.
Here are some more reasons why online reputation management is important:
Builds trust:

Just like other types of relationships, the customer-to-business relationship also requires trust. You need to gain the trust of your target audience so they will choose to buy products and services from you, not from your competitors. It may take years to establish trustworthiness, but having a positive reputation online can make this process easier and faster for your business. Your reputation can show how trustworthy you are as a business, thus making it easier for you to haul in customers. They'll choose your business over your

competition

because they know they're in good hands once they do business with you.
Aside from enticing customers, your business's trustworthiness can also attract inventors. Your reputation online can help investors draw a clear picture of how you are as a business. If they see that you have a positive reputation, they'll likely choose to do business with you. This can open countless opportunities for growth and success.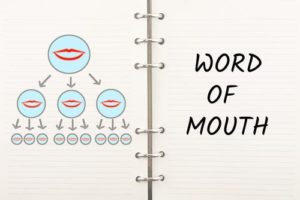 Improves word-of-mouth advertising:

Sorry to burst your  bubble but the best advertising medium isn't a TV ad or a giant billboard; in today's digital era,

word-of-mouth advertising

tops the list. Word-of-mouth advertising isn't only the most reliable form of advertising, but it can also give you long-term results. Once customers are satisfied with the products and services they acquired from your business, they will rave about it to their friends and family. They, too, will talk about your business in their own social circle, and the cycle continues. Because a customer vouched for the reputation of your business, you'll have better chances of gaining new customers. They will have more reasons to patronize your products and services because someone they personally know already told them what to expect from your business.

Identifies opportunities:

The Internet is the most convenient and accessible platform for a lot of people in the world. As long as they have a stable Internet connection and device, they can access anything and everything that's on the Internet. Although advantageous, the Internet has also allowed people to voice out their concerns. If you're a business who has been operating for years, you'd know how customers use their social media accounts and other online forums in expressing their opinion about a product and service. If your business earns positive reviews and feedback online, good. This can boost your marketing efforts.
But this is not a perfect world – there will always be negative comments (sometimes even bashers) online about your business. Instead of looking at these reviews and feedbacks as failures, consider them as opportunities for improvement. Pay attention to what your customers are saying about your business and use this information for your business to make appropriate shifts. The bluntness of your customers' opinion online will make it easy for you to know which to tweak or change in your offerings. Let these negative comments shape your business to become better.
Making the Process Easier
There are many reasons why your business should prioritize its online reputation management. Aside from the points stated in this article, online reputation management is an excellent way of protecting what your business already has. It can also become an integral part of your existing and future marketing campaigns – after all, it's easy to convince customers to patronize your products and services if your business has a credible reputation online, right? Online reputation management paves the way towards your business's growth and success.