Key Power Tips For Building A Digital Marketing Strategy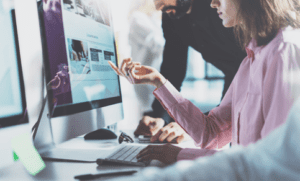 Key Power Tips For Building A Digital Marketing Strategy
When you want to take your digital marketing to the next level, you might be looking into best practices and modern strategies that you could apply for your needs. However, these might be tricky, given not all " best practices" and strategies can give you the kind of returns you need. Perhaps the more effective way of approaching the subject isn't to just look for best practices, but to look for habits and practices you could consistently work with for your overall marketing improvement and to maximize your brand's potential.
If you want to get into building a good digital marketing strategy, it helps to actually learn more about marketing in general before starting to make your plans. For instance, did you know that 76 percent of individuals actually believe marketing has undergone more changes within the past two years compared to the past 50 years?! And a lot needs to be done in order to meet good marketing goals. For instance, mobile loading times are actually way behind the recommended two-second target, which means that the 47 percent of users who have a good experience with mobile marketing moves may look elsewhere with a slow loading time. Meanwhile, content marketing is also starting to overtake other digital marketing strategies given that it can generate thrice as many leads and cost 62 percent less than traditional marketing methods. These are just some of the considerations you have to consider when making a strategy to jumpstart your digital marketing needs.
Build A Rocking Digital Marketing Strategy For Your Goals
When you want to make a good start in your marketing endeavors, investing in digital marketing can be quite the good choice for your needs. However, just because digital marketing is a definite must for your company's thrust to success, it doesn't mean just any digital marketing strategy will work for you. In fact, even hiring a digital marketing agency won't necessarily guarantee you meeting your goals. A digital marketing agency in Melbourne company won't automatically give you the kind of success you need, but they should almost certainly be able to direct you in the right direction. Here are some of the things you may want to consider to help you along the way:
Don't just focus on your website, think of all of your platforms: When you plan a digital marketing strategy, think of a system instead of independent concepts. Your website is just part of your overall marketing, which means just having a good website will not get you the kind of returns you're looking for. This means you should always consider integrating your website into your overall plans. For instance, when planning to have a good digital marketing strategy, always think about how your platforms can work together to meet a set of goals that can be related to one another.
Don't isolate goals for each marketing platform, think of it as a whole: Building upon the above, it's important that while your goals may indeed be "separate" per platform, realize they're all related to one another. Quantifiable goals such as website traffic, contact lists, customer categories, and referrals only work when you have systems to relate them to each other. Make sure that the data you gain from your channels can be sorted into categories that can give you a more cohesive look into your customers, clients, and prospects.
Don't settle for general offers, target specific kinds of customers: Knowing your audience is a key aspect of getting a good marketing strategy. You can't just target everyone. Your system should be able to identify who your "best customers" are in all steps of the sales process, and you should be able to provide them with the right offers. Segment customers using their behaviour and activities, and form personas about your "best customer." See how they fit into the rest of your sales process, and what you think should be done in order to help ease their way into the next step into the sales cycle.
Don't forget about the power of advertising: Don't hesitate to use advertisements to get the kind of exposure you need. This doesn't just mean creating advertisements for your website, though. Creating a traffic building system to get viewers is essential for revenues. Try to retarget your customers to have them see advertisements even after leaving your site. Google Adwords and social advertising courtesy of your social media platforms can actually give you the added advertisement push you might need to expose yourself to a wider audience.
Don't hesitate to hire a digital marketing company for assistance: One of the most important tips you should consider when building a digital marketing thrust is to remember that hiring a company to assist you in your needs isn't such a bad idea. This isn't necessarily to just have them "take the bulk of the work" from you, such as to have them send large files to your team, but they have other services that could be of assistance. For instance, while you may want to pursue your digital marketing strategy with your team, a separate company may be able to pinpoint integral parts of your strategy or your current situation that you may have to improve or look into.
The Takeaway: Creating A Digital Marketing Strategy For The Long Term
Creating a digital marketing strategy shouldn't just be a matter of finding one that works for you and your company's goals. Rather, your approach to a marketing strategy should always be about finding solutions that will eventually help you propel your company's branding in the long term. This is important, as understanding this early on can at least help you project your company's marketing to a direction that best serves your company goals in the long run.