Graphic Design Course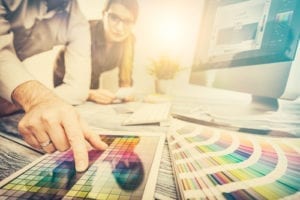 How A Graphic Design Course Can Help With Your Digital Marketing
The digital marketing space is growing at a very rapid pace. Digital marketers aim to practice new skills to keep up with technological advancements and be one step ahead of the competition. A visual creation can help draw in more visitors and potential customers to your site. Take a graphic design course to bring new strategies to your online marketing campaigns. Here are four ways a graphic design course can help with your digital marketing endeavors:
Influence Leads and Prospects in Social Media
Graphics can help digital marketing campaigns in building a better brand identity. The fast growth of social media lets your business connect with thousands of online users. Expose your products and services to people on Facebook, Instagram, Twitter, LinkedIn, and Pinterest to enhance the chances of online marketing success.
The lessons you learn from a graphic design course help you create stunning images that may captivate the eyes of your target audience. Aim to apply your new pools of knowledge to let social media users stop scrolling on their newsfeeds and gaze on your visual post for a few seconds. Those few moments of a user's time in scrolling down is enough to influence them in clicking or tapping your link.
A user becomes a lead once they introduce a slight hint of interest. Take note that your potential customers need to display curiosity first before they can become long-term clients. All it takes is one captivating image to catch your target market's attention. Design and branding are two colliding industries that can work together to help you achieve excellent results from your marketing campaign.
Understand that Graphic Design Isn't Just Simple Pictures and Drawings
Quality designs can help you gain superior results; visuals that attract and provoke curiosity offers several opportunities to reach an engagement between a brand and its target audience. Stick drawings and memes may pull a particular crowd, but these interesting images may have a low chance of giving you the leads and customers you need.
Graphic design courses can help you create more than funny pictures and post them on social media. You can use the ideas and skills you learn from the classes to:
Understand the foundations of graphic design
Familiarize yourself with the graphic design process
Create a workflow that fits you
Learn the tricks of the trade from professional graphic designers
Participate in graphic design communities
Diversify your skill set
The information you gain from participating in graphic design courses helps you do more than optimize visual content for digital marketing. You may even use your newfound skills in developing a new venture.
Inspire an Audience and Dominate the Competition
The use of quality designs for your online presence can help invite more traffic to your website. The graphics you make from using the lessons and skills you learned from a course can help entice people to click on your ads. Website traffic is one of the core parameters of several digital marketing campaigns. An increase in site traffic lets you gain advantages like:
Gain more chances for revenue
A possibility of gaining long-term customer relationships
Improved site exposure
Get sponsored posts and direct advertisers (for blogs)
Enhance opportunities for sales conversions
Traffic and graphic design are only two components of the whole equation to gain digital marketing success. Graphic design courses can help you understand the correlation between these two elements to use these constituents to your advantage.
Stay on Top of Digital Marketing Trends
Most businesses vie to be always one step ahead of the competition. Gaining one step ahead of competitors means using the top trends in digital marketing. Professionals in the graphic design industry help you learn techniques to offer alluring images to your modern audience.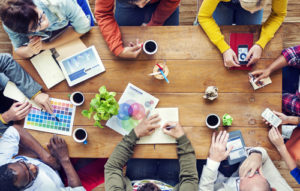 A specialized course helps you keep up with the latest trends in graphic design like:
Using vivid colors to grab the attention of online users
Creating bold fonts to project brand strength
Taking advantage of geometric shapes to present uniformity
Applying minimalist designs to deliver a message of cleanliness
Using dynamic designs to make images stand out
Use inspirational design trends to help evolve your digital marketing campaign to the next level. Still, don't limit your designs to these trends alone. Expand your horizons and think outside the box, and you might attract customers from new areas.
You can expand your digital marketing expertise with the help of a graphic design course. Help your business and online presence grow by employing eye-catching visuals to find and attract potential clients.