Get ahead of the game with Facebook Messenger chatbot.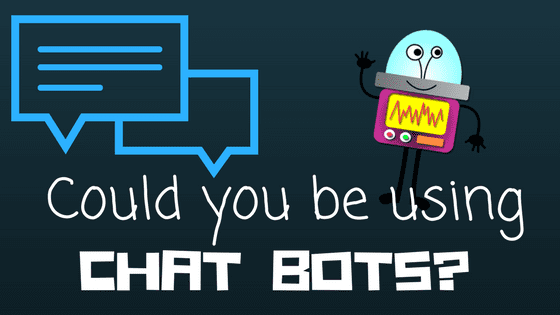 Let's talk Facebook Messenger Chatbot for a moment.
It sounds like everything in our lives will soon be run by all things robots and electronics these days! An idea that may scare us, but it might just pay off if you just roll with the punches.
Don't stress if you've got no idea what we're talking about, they are relatively new and have got so many opportunities to advance in the future. So our advice? Listen up now. We have an inkling that they'll be big! ( I mean c'mon, if Facebook is onto it already, they must have the same inkling)
Chatbots are relatively new to Facebook, but they're quickly gaining popularity.  To make you feel more comfortable it might be handy to know that well known brands like CNN, the Wall Street Journal, Sephora and Duolingo are even using them!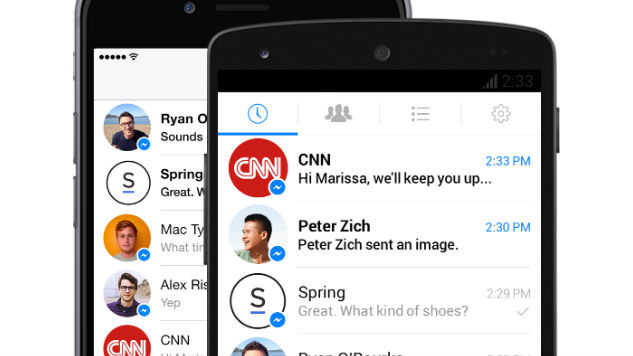 Facebook Messenger Chatbot is currently a great way to interact with customers and drive sales! Basically think very similar to a 'live chat', except you don't have to do the hard stuff and they're on such a widely and frequently used platform! I mean think about how often you check Facebook compared to individual sites you may be using. Great right?
Well, I take that back, there will be hard work on setting up and pre-programming the chat beforehand, but in the long run it'll be stress free work!
The Bots are being used as a more user friendly approach to those automated questions and prompts you get asked on the phone when you call your internet provider.
Customers want an instant response, so while a phone number or email address should still be available, responses via these methods may take longer.
Messenger bots can be programmed to act a lot more like real people.  So if you're looking for a new way to approach sales or interaction, look no further!
A Facebook Messenger Chatbot can look a little like this: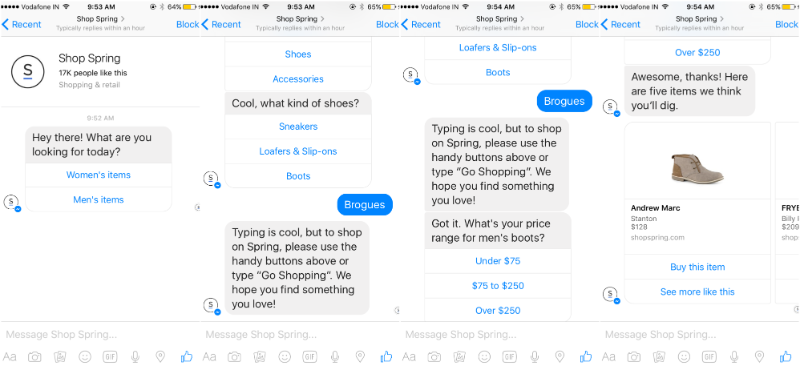 Which leads me to my next point.
Why should you use Facebook Messenger Chatbots?
Along with customers preferring to communicate online, rather than face to face or over the phone, Facebook Messenger Chatbots will reach a large audience quick!
Created properly, Bots can definitely be more personal and tailored to how you want them to be! More importantly how you want them to interact with your customers.
Learn from all the bots you've experienced in the past. They're annoying because they actually feel like you're talking to a robot, not fully understanding your needs, or just plain disengaging!
They should feel like you're just getting advice from a friend! Your Facebook Messenger chatbot needs to easily address the problem and solve it.
So your job is to figure out what customers might say or ask and account for as many response possibilities as you can. And BE SPECIFIC.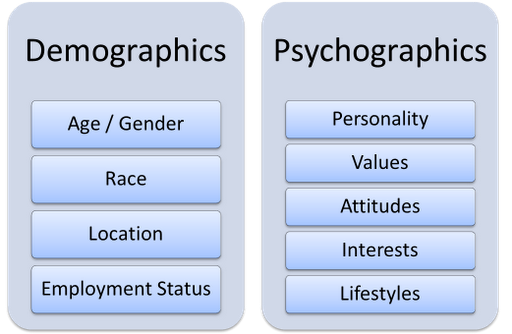 We often make the mistake of thinking that chatbot can only do so much because they're pre-programmed.
But, like anything, it all comes down to HOW you pre-program them.
It's tempting to send generic answers and reduce the amount of work you have to.
But guess what. That will only lead to a bad Facebook Messenger chatbot that no one likes. Put in the hard yards at the beginning and you'll reap the rewards.
So now you might be thinking you're ready to explore the possibilities on how Facebook Messenger bots can help you, but where do you even begin?
Lucky for you, there are tons of programs that will help you create bots without needing to know any code or other technical expertise. Fantastic! What are they?
Chatfuel is a great place to start. It has all the bells and whistles you need, yet it's not too complicated.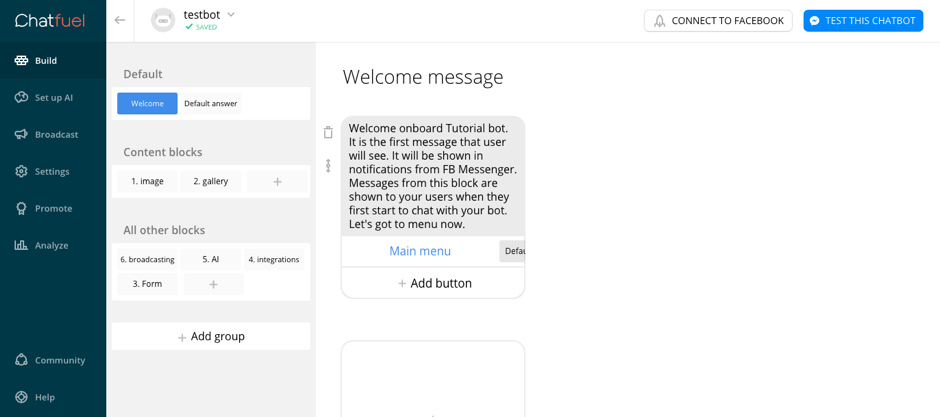 It's also used by companies like Adidas, CBS News, and Uber.
You could also check out ManyChat which also supports live chat, so if you're looking at using Messenger bots to qualify your leads, you may want to start here.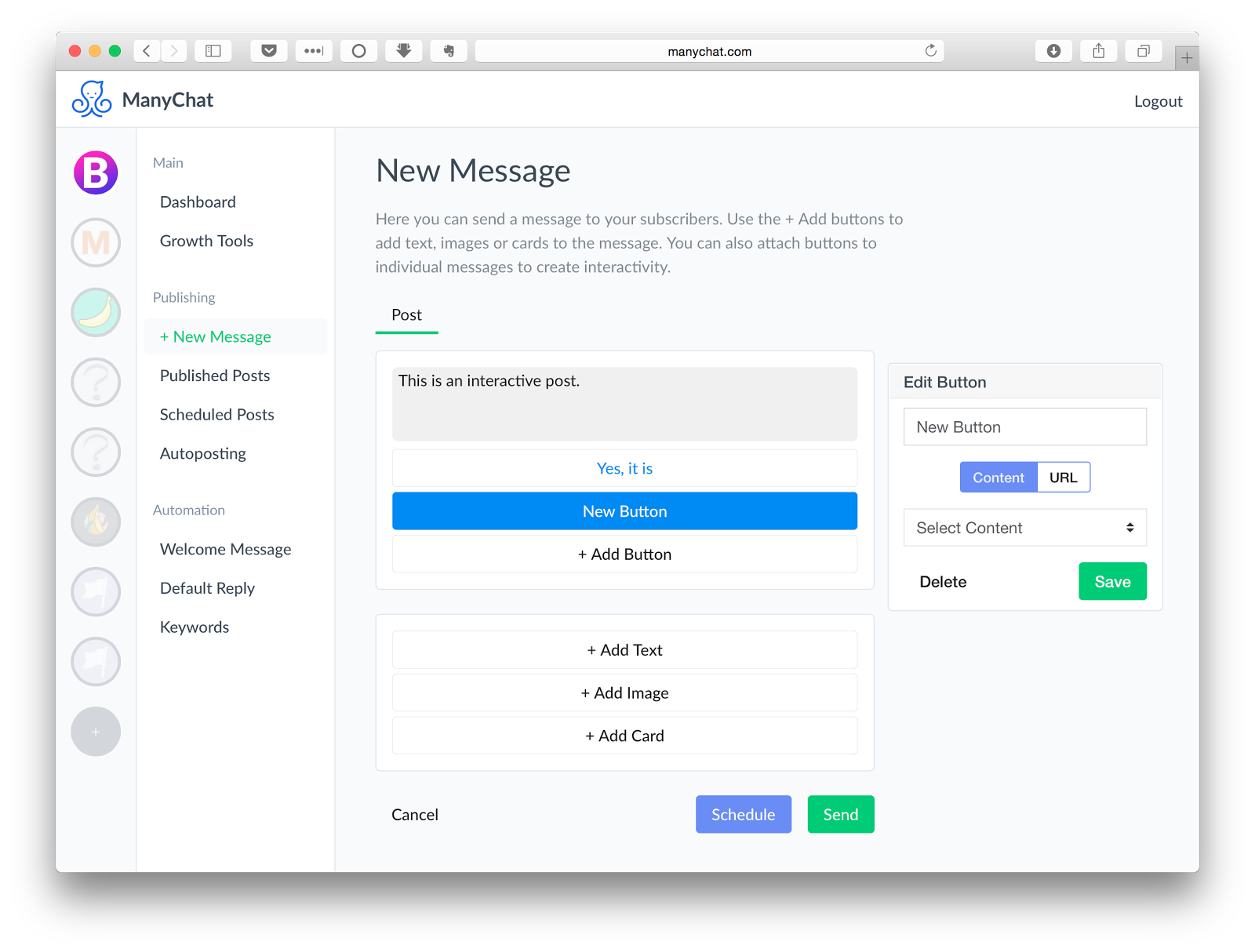 Can Messenger chatbot help with video marketing?
Well, as previously stated, Chatbots are new, so there will be endless possibilities to incorporate video in the future.
For now, it is a great way to complement your video advertisement!
You could potentially put a link at the end of your video to progress to chatting on messenger with a bot for further information or more video updates!
Or you could recommend your videos when they're on ChatBot.

Either way, its a great marketing tool to look into and see if it will complement your business.
Let us know below if you've ever used a Chatbot and what it helped you with?
Gemma Rowley.