Explaining why YouTube Bumper Ads are important for your business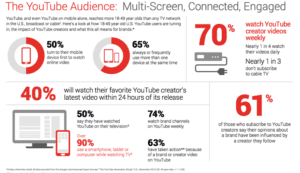 6-seconds could improve your business marketing video or explainer video immensely, just with shorter advertising.
Here's why it's important and effective:
Last year, Google introduced a new advertisement viewing format called Bumper Ads.
This means a 6-second ad will play before a YouTube video begins, without consumers having the ability to skip.
If you think to your own viewing habits, how many times would you wait for that 'skip ad' button to arise?
While you might assume a longer video advertisement (typically ranging from 15 secs to a minute) on YouTube would give your business a bigger impact on consumers, studies have proven otherwise.
Google tested the impact of bumper ads by analysing the data accumulated on 329 different campaigns, between Jan-Sept 2016.
This Old Spice video was one of the 6-second Bumper Ads analysed:
https://www.youtube.com/watch?v=znGQlB_e9KA
The study found that 9 out of 10 advertisements drove a significant lift in ad recall.
So although these videos are short and sweet, that seems to be the reason why they stick in our brain.
This is important for us to explain and for you to know, because viewing habits are going to affect the way you approach advertising for your business.
And if you can use these new advertising techniques to your advantage, your business will be one step ahead of the game.
I know what you might be asking yourself, "ok, but how can I make a big impact in just 6 seconds?"
Fear not, Google suggest using Bumper Ads in conjunction with a regular ad you may have in mind, as both together create a higher impact again.
The thing you'd have to be mindful of is your target audience and how they would most likely be viewing your content. If it's a younger audience, check out our blog post on how to market to that target audience.
According to a YouTube growth report 50% of users between the ages of 18-49 are watching video content on their mobile devices.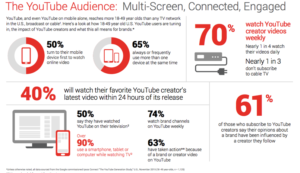 Viewers on mobile devices are also most likely to be on the go, so for your content, 6- second Bumper Ads might work best
An important statistic to note, is that 90% of consumers will be on a mobile device whilst also watching TV.
So if you could combine a Bumper Ad that relates or is a teaser for a regular length ad, you could potentially be reaching an even larger audience and making the most impact.
Essentially, it all comes down to knowing your audience and how they consume media before planning your online video strategy, but a shorter timed advertisement definitely should not be feared. They could become crucial to your business after all.
Share your favourite or most hated advertisement you've ever witnessed below in the comments.
Gemma Rowley