Digital Marketing Agency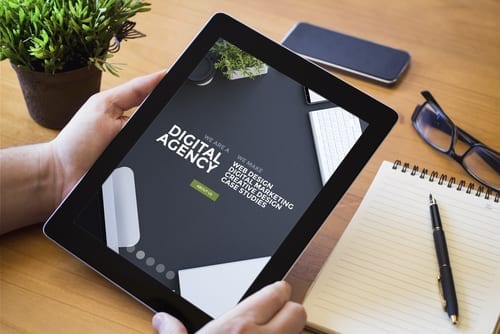 Questions To Ask A Digital Marketing Agency Before Hiring
Digital marketing is a tedious set of tasks. If you're lucky and you belong to a big company, you can hand-pick highly specialized applicants to join your in-house team of digital marketers who you could assign specific work and get feedback from on a daily basis. Some companies don't have the luxury to add more employees to their mid-sized businesses and train them about the trends in digital marketing. In this case, it's best to hire an external agency to do the dirty work for you- but how do you know which agency is right to handle your business?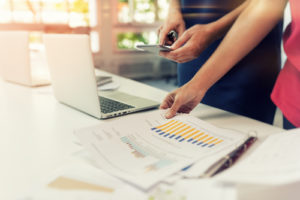 Here are some questions you should ask before hiring a digital marketing agency:
1. What's your agency's experience?
This is the first question you can ask in your interview. Have them show you their success stories of past clients and how they reached their goals. Look for agencies which are recognized and awarded for their work; this will tell you that they're credible in doing business and they could deliver quality outputs.
Here are some follow up questions to help you elaborate more:
Do you have a proven track record?
Do you have a portfolio to show us?
How long have you been doing digital marketing for businesses?
Do you have experience handling marketing solutions for companies in the same industry as ours?
What do you specialize in and will it be at par with our needs?
2. How do you deal with communication?
You would want regular updates on how your campaigns are doing and insights on the new trends happening in the digital world. The agency should initiate proper project coordination and be way ahead of the client. You wouldn't want to do follow-ups on what they're working on repeatedly.
Ask them more questions like these:
What are your modes of communication with your clients?
Do you have collaborative practices?
Who will engage with our needs, will you be assigning a point person or account executive to solely communicate with us?
How often will you meet us for updates and discussions?
3. Do you have a set process already?
In hiring a digital marketing agency like Agency 101, it's important to know if they have a general process in working for a client's project. Having an effective process of getting things done will save both your time and efforts, making each party productive. Do you have a strong initial marketing strategy to kick-start the campaigns and projects? How do you approach the different marketing channels to match up with our plans? Have them discuss the specific types of digital marketing thoroughly for you to have a glimpse on their expertise of the field.
4. What marketing tools and technology do you use?
Your business will have confidential data that you'll be discussing with the agency; you have to make sure that this data will still belong to you and you have full access to it. An agreement between the agency and your company should state that all campaign materials and assets are credited to you.
The technology used for your projects should be open, standard and compatible with your existing tools. Will you be introducing new tools to us or would you work on our current marketing tools? Always ask for transparency of work during your contract period.
5. What are your metrics in measuring results?
You should hire an agency who is result-driven. It may take time to get a full blast result for your campaigns, but your agency should always inform you of the progress of the work and where your money is being spent in. How will you share your report analytics and in what format? Will you provide us with an easy-to-understand report?
Both you and the agency should have an understanding of how you view success; you should be on the same page to avoid confusion. Reaching the client's marketing goals should be the agency's top priority.
6. Why should I hire you? (Yes, just like the usual application process.)
This is the ultimate question that you should ask to your potential candidate. Remember that it's better to under-promise and deliver more than to over-promise and fail. Choose an agency that understands you as a client and makes you feel comfortable to work with them.
Conclusion
Getting the results you want in doing digital marketing is a long shot. Look into the factors to consider when hiring one through these questions. Having a concrete digital marketing plan constructed for you by the agency will surely boost your company's image. You just have to choose the right one that's fit for your business.