Creating a script when you aren't creative

Writing a script is a challenge at the best of times, even for those with many years of experience. You, however, have never written a script before in your life. Your business has decided to look into using video online as part of their marketing strategy and you have no idea where to begin. That's okay; you're not alone. Here are some tips to get you started.
Avoid jargon
Who is your audience? Do they know what a local ISP is? No? Then don't say it. Use language they will understand and avoid isolating them, but be careful not to sound condescending, especially when marketing to teenagers. A script aimed at teenagers should not use their language, or you will seem like you're trying too hard. They can be a tricky audience to market to, but just treat them like adults and you shouldn't have a problem.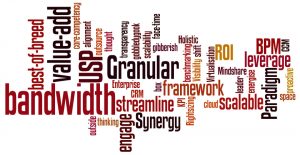 Avoid complex language that your audience won't understand.
Keep your script simple
Don't over complicate things. It's easy to get carried away when you're nervous about something or new to it. Just think about how you want this video to be received and where it will be received. If it's on your landing page, feel free to go into a bit more detail as your audience is already interested in you and your product. If it is appearing anywhere else, however, simplicity is more important. The last thing you want to do is bore them.
You're not a scriptwriter, so don't assume to know all there is to know about writing scripts. Research can only take you so far when it comes to creativity. Bounce ideas off others, whether it's your co-workers or people in your personal life that are a bit more detached from it or perhaps even your video production team. Use their experience to your advantage.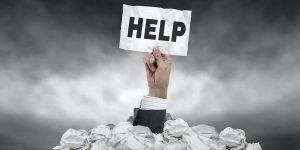 It's okay to ask for help when you feel overwhelmed.
Proofread
Read and reread. Have other people reread. Read the script aloud to make sure everything flows and sounds ok. Have people act it out with you and practice it. Make sure it sounds natural and don't be afraid to make changes or tweaks. No matter how much you like your original idea, if it doesn't sound right, it doesn't sound right. Change it.
When you're ready to start producing, get in touch for your free quote.
By Emma Wilkinson