Blending video with web design company secrets – the perfect formula for website conversion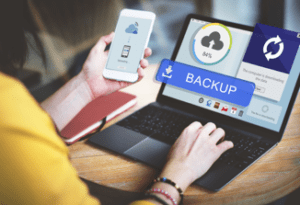 We recently had the privilege to interview Founder and Director of multi award winning web design agency Chromatix, Irwin Hau, who shared some amazing insight with us on how they've successfully increased their clients engagement and conversion with video. Here's a summary of what they shared.
—–
We've all heard the term 'content is king', and while, of course, written content will always remain as one of the key pillars of any successful website, the importance of video on your website can no longer be pushed aside. Videos on your digital website can drive interactions, engagement and actions, all while creating lasting impressions that can be one of the most important business assets you own.
According to Dr. James McQuivey's Forrester study 'How Video will take over the World', "if a picture is worth a thousand words, then a video has to be worth at least 1.8 million words."
Added to that, Cisco says that by 2019, over 80% of global Internet consumption will be video content.  
With that in mind, let's take a look at 5 reasons why video content should exist on any website.
1: It brings your website experience to life
Designing a website doesn't mean you have to create a static experience, and it also doesn't mean you need to create slabs of written content to get the point across. The use of video is a creative way to demonstrate your product, service or brand and allows it to stand out at the same time. Videos can set the tone and mood for a website while providing your users with the opportunity to get as excited about your business as you are.
2: Add personality to your brand identity
When you capture a story on video, you have a remarkable ability to exhibit your brand's personality. Through the scenes you capture on camera paired with memorable audio, you have the chance to appeal to your audience not just because of the service or product you sell, but the confidence you can instil in your users. The average user is exposed to an average of 32.2 videos in a month, but establishing your brand identity through video is about engaging, entertaining, and creating compelling video content that creates a bond between your users and your brand.
3: It's great for user retention
Simply put, we remember visuals a lot better than plain text, especially when the images tell a story through an animated video or well scripted short on your site. By combining movement and noise, video allows your users to absorb everything they want in a bite-sized video. It's quick, it conveys a message, and in an age where online users are becoming increasingly time poor, if a one-minute video can eliminate the need for a three-minute read, your users will choose the former over the latter. One study found that 90% of information transmitted to the brain is visual, and visuals are processed 60,000X faster in the brain than text.
4: It's great for SEO
For any SEO exercise, video is without a doubt one of the best tools in the kit. Gone are the days where SEO relied just upon how many times a keyword could be buried into any given paragraph, now – SEO cares about creating high-quality content that will attract links naturally over time, which is precisely what video has the capability of doing for your website. It's not video alone but the combination of video with content that makes it that much more digestible, interesting and interactive. Video generates more engagement than any other form of media, especially on mobile and hence increases user dwell time. According to a report released by Simply Measured, a video is shared a whopping 1,200 percent more often than text and link. With 55% of people watching videos online every day, video with description text is a dominant form of content, and it can make a significant contribution to your overall SEO strategy if used correctly.
5: It's storytelling on steroids for your site
Vision triggers emotions. By connecting ideas with emotions and feelings, concepts shared in a story become retained and linked to the brand or product. Storytelling through video has the potential to bring limitless opportunities to those who engage with it. It then brings the words on the web page to life and gives it greater meaning. We see what we want, and we are driven to buy it. Video Brewery conducted market research and found that 90% of online shoppers said retailer videos influence shopping and buying decisions. After watching a video, 64% of users are more likely to buy a product online, highlighting the importance of video marketing for your business.  
There are of course more than just five reasons as to why video content should be a key component of your website. But, it is important to note that video content does not require you to have the budgets of large international brands to create engaging, memorable content.
Video content on your website is a simple yet effective marketing strategy that can give your business an edge in market. The best ways to use video on your website is with banners, implementing video in your website background and it can also be embedded with popular video players such as YouTube and Vimeo.
We strongly recommend creating custom videos for your website that can really show off your brand or product rather than relying on stock video that can be sourced freely from the internet.
The benefits of utilising a professional videographer will mean if you are selling a product or a service, a professional videographer can showcase the motion, look and feel of the product or service's most realistic form so that customers won't be fooled or mislead.
Again, authenticity is important, and the best videographers do not disappoint. We highly recommend Punchy Digital Media to any company looking to improve their website conversion with the power of video.